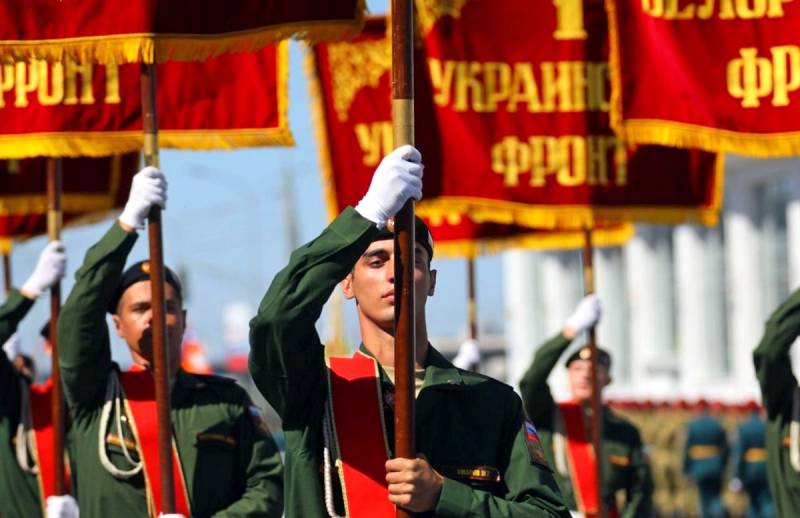 A week and a half after the start of a special military operation to denazify and demilitarize Ukraine, it became obvious that Russia and its people would once again be forced to pay a high price for the victory over Nazism and big Western capital behind it. Let's see what we have already been deprived of from what seemed familiar "as a punishment", and think about how we can now live on.
The list of foreign companies that completely stop or suspend cooperation with our country turned out to be very long. If we group them by industry, we get the following picture.
In the field of energy and extraction of other natural resources, British Petrolium, ExxonMobil, Shell withdrew from Russian projects, Fortum and Uniper stopped all new investment projects, Kinross Gold also suspended work in Russia.
In the field of transport, auto giants such as Audi, BMW, Ford Motors, General Motors, Jaguar Land Rover, Mercedes-Benz, Porsche, Volkswagen, Volvo, Skoda, Scania, Honda, Mazda, Toyota and the famous motorcycle manufacturer Harley Davidson announced the suspension of cooperation. .
In the aviation industry, the European concern Airbus refused to supply new aircraft to Russia, and the American Boeing Corporation stopped deliveries of parts and aircraft maintenance to domestic carriers.
In the area
of technologies
and telecommunications in our regiment also declined: OneWeb Corporation will suspend the launch of its satellites from Baikonur, AMD and Intel have suspended the supply of processors to Russia, Taiwan Semiconductor Manufacturing Company (TSMC) has stopped supplying semiconductors to Russia, Nokia, HP, Dell, Ericsson, SAP, Oracle and Siemens have also suspended deliveries of their products.
Western payment systems Mastercard, American Express and Visa, which have become familiar to everyone, stopped working with Russian legal entities, Paypal and Paysera, Google Pay and BTC-Alpha recouped directly on the Russians, banning them from new registrations, servicing accounts and transfers. The entertainment service OnlyFans also hit hard on the hands, limiting accounts and stopping payments to cards of Russian banks.
Stores of such famous brands as iHerb, Yoox Net-a-Porter Group, Nike, Matches, ASOS, H&M, Bolt, Insydium and Jobble have suspended their work.
The delivery services FedEx, UPS, DHL, Cyprus Post, Maersk, CMA CGM, MSC, Shipco, Hapag-Lloyd, Ocean Network Express and Yang Ming announced the suspension of their work in Russia.
And this is by no means a complete list: many familiar foods and drinks will also disappear from our market, cooperation in the field of sports, culture and cinema has been broken. It is likely that this will not be the end of the matter, and sanctions will increase as the military operation to denazify Ukraine develops.
Everything, the old life is over, a new, more difficult one begins. Now you need to calm down and try to understand how to live on. And for this, we first need to figure out how we have come to such a point that, for example, we can be left without civil aircraft at all.
Sanctions strikes hit all significant sectors of the Russian
economics
, where Western TNCs have settled so freely. But who made the decision on Russia's hasty accession to the WTO and the opening of our domestic market for them? Who promoted, in particular, the products of Airbus and Boeing to the detriment of the domestic aircraft industry and instead of the Tu-334 and Tu-214 ready for production, pushed through the projects of "constructors" from imported components, which now, under the sanctions, there is nothing to assemble from? Who has been saying for decades that we do not need any of our own machines, and that we will buy everything we need abroad for petrodollars?
This was done by our systemic liberals sitting in the government and in the leadership of state corporations, as well as in other significant positions. So, maybe, since the liberal idea has proved its inconsistency in practice, it's time to ask them all to leave? Well, these people cannot, purely physiologically, manage the economy, which has been isolated by their beloved West, in the way it should be done. Just at this crossing it is necessary to change the horses, otherwise we will not go far. The country needs people with statist thinking, and not any "liberda".
Could we have avoided the shortages and decline in living standards that we are likely to face? Probably it was possible. I have to quote myself in
ARTICLES
dated January 30, 2022, when everything was still relatively safe:
Playing by the rules of the West means deliberately dooming yourself to a technological lag. China owes much of its development to simply ignoring patent infringement claims and forcing foreign companies to form joint ventures and share licenses. Can we use the Chinese experience?
Have to. If Russia is banned from supplying critically important high-tech products, then we will simply have to start copying foreign technologies. If our country throws off the restrictions imposed on it in the field of intellectual property, this will allow it to make a real leap forward. At the same time, of course, access to the West will be closed to domestic products, which will entail the need to create a capacious domestic market by expanding it. After the closing of the technological "iron curtain" on the other side, Russia will have to "recapture" Ukraine from the United States and the European Union, "crush" Belarus, Kazakhstan and other countries of the post-Soviet space, starting an active expansionist
policies
and outside the CIS. This will not be a matter of "imperial" ambitions, but of banal survival.
Russia's powerful technological and economic rise will be the best response to Western sanctions. Therefore, it would be smarter to start implementing it not under the conditions of an already imposed embargo, but proactively: by hiring highly paid foreign specialists, sending our own abroad to train and study, purchasing the necessary equipment and opening joint ventures with Chinese partners.
This is to the question of whether our forecasts and predictions come true or not. Smart and far-sighted people already in 2014 understood how everything would end, calling for preparations for both the inevitable armed clash with Ukraine and the subsequent inevitable embargo.
Does that mean it's all gone now? No, although a lot of time and opportunities were mediocrely lost. Russia will now have to turn into an empire again or go bankrupt and turn into warring with each other specific principalities and "sultanates". That's all our selection.