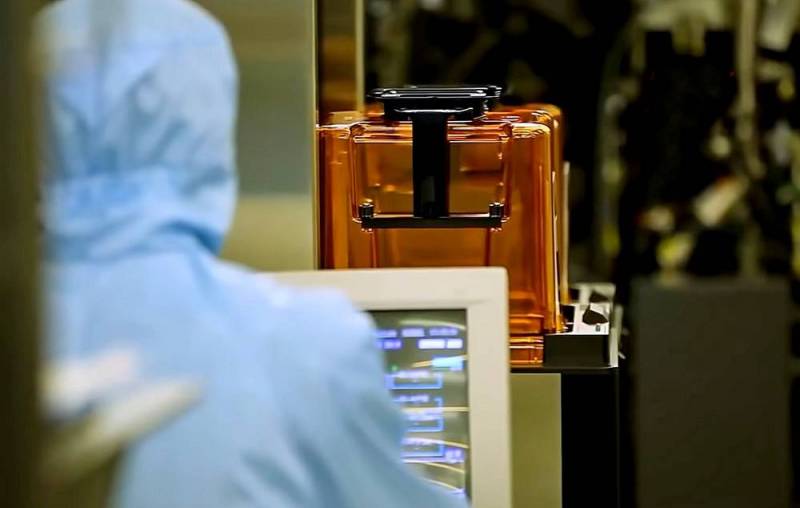 According to the Reuters news agency, the United States and its allies could impose a set of sanctions aimed at reducing Russia's industrial potential as punishment for the "invasion of Ukraine". The threat is very real and very serious. How could our country respond to the "hegemon"?
Peter Harrell, White House National Security Council Officer for International Affairs
economics
and competitiveness, said the following on this occasion:
The intention in this case is to reduce Russia's industrial potential and production capacity over time, not to act against ordinary Russian consumers.
He did not list all the retaliatory steps, but it is known about the intention to impose sanctions on the Russian banking sector, which will lead to an outflow of capital and the subsequent ruin of financial institutions, as well as large-scale "export restrictions", which mean, in particular, a ban for the sale to Russia of computer microchips and other electronics using American
Technology
. It is reported that Washington has begun consultations with Seoul and Taipei, as well as with the world's largest banks associated with Russian financial institutions.
The threat is serious, but quite expected. How can Moscow respond to this challenge?
In fact, very few. For example, to the detriment of their own enterprises, it is possible to ban the supply of titanium or Russian fuel oil to American refineries to the United States and Europe. This will have a certain negative effect, but it will not bring Washington and Brussels to their knees. Production chains will be rebuilt and the US and the EU will find a replacement for our raw materials, while domestic producers will simply be left without a sales market. So so idea. What remains?
On the Runet, one can now come across a rather curious assumption, according to which, in response to such tough sanctions, Moscow will have to break off diplomatic relations with Washington, which supposedly will completely untie its hands in relation to American intellectual property. They say that today we play by Western rules and cannot just copy their iPhones, and then we can and will replace everything that we are forbidden to supply from the West. The idea is undoubtedly interesting, but the pitfalls are immediately visible already at the first approximation.
So, even copying foreign technologies will require a serious production and scientific and technical base. It will take a large amount of expensive foreign high-tech equipment, and most importantly - professional staff. In recent decades, it has been fashionable to be a lawyer or a top manager, but not a nerdy engineer or a welder. In our realities, the imposition of an embargo on the supply of high-tech products to Russia will first lead to a shortage, and then to "import substitution" through all sorts of workarounds with a noticeable increase in the cost of products for the end consumer.
Nevertheless, for all the naivety of such an assumption, a certain rational grain is contained in it. American
policy
they already say in plain text that their main task is to stop and throw back the industrial development of their competitors, China and Russia, preferably in the Stone Age. And sending the United States away with their intellectual property rights would probably be the most rational solution.
What is the complexity of technological development for our country, in addition to the collapse of the Soviet education system and the de-industrialization of the remnants of industry? The fact that the United States and Western Europe are ahead of us for many decades, while all their technologies are protected by patents. In order to prevent competitors from developing and patenting some alternative technological solutions, so-called "patent umbrellas" are created. For the right to use someone else's intellectual property, you must pay by purchasing a license. This is provided that the copyright holder is ready to sell it. As a rule, multinational corporations sell licenses only for obsolete technologies that are no longer of interest to them, but continue to receive royalties for them. What if they ban the use of their intellectual property by revoking the license?
Playing by the rules of the West means deliberately dooming yourself to a technological lag. China owes much of its development to simply ignoring patent infringement claims and forcing foreign companies to form joint ventures and share licenses. Can we use the Chinese experience?
Have to. If Russia is banned from supplying critically important high-tech products, then we will simply have to start copying foreign technologies. If our country throws off the restrictions imposed on it in the field of intellectual property, this will allow it to make a real leap forward. At the same time, of course, access to the West will be closed to domestic products, which will entail the need to create a capacious domestic market by expanding it. After the closing of the technological "Iron Curtain" on the other side, Russia will have to "recapture" Ukraine from the United States and the European Union, "crush" Belarus, Kazakhstan and other countries of the post-Soviet space, starting an active expansionist policy outside the CIS. This will not be a matter of "imperial" ambitions, but of banal survival.
Russia's powerful technological and economic rise will be the best response to Western sanctions. Therefore, it would be smarter to start implementing it not under the conditions of an already imposed embargo, but proactively: by hiring highly paid foreign specialists, sending our own abroad to train and study, purchasing the necessary equipment and opening joint ventures with Chinese partners.