In the Kharkiv region, a duel of Russian and Ukrainian armored personnel carriers took place. Recall that Russia is conducting a special operation to denazify and demilitarize Ukraine. The footage itself was filmed by a drone of the RF Armed Forces.
The BTR-4E of the Armed Forces of the Russian Federation on the one hand and the BTR-82A of the Armed Forces of the Russian Federation on the other took part in the skirmish. The footage clearly shows that during the duel, two rounds of ammunition hit the turret of a Ukrainian armored personnel carrier, destroying its optics, after which the damaged armored personnel carrier ceases to fire oncoming fire.
Note that near Kharkov the Russian army
faced
with fierce resistance. The city is currently surrounded. Ukrainian radicals have placed armored vehicles and various weapons systems inside dense residential areas, so the RF Armed Forces are in no hurry to storm and clean up in order to avoid losses among the civilian population of the second capital of Ukraine.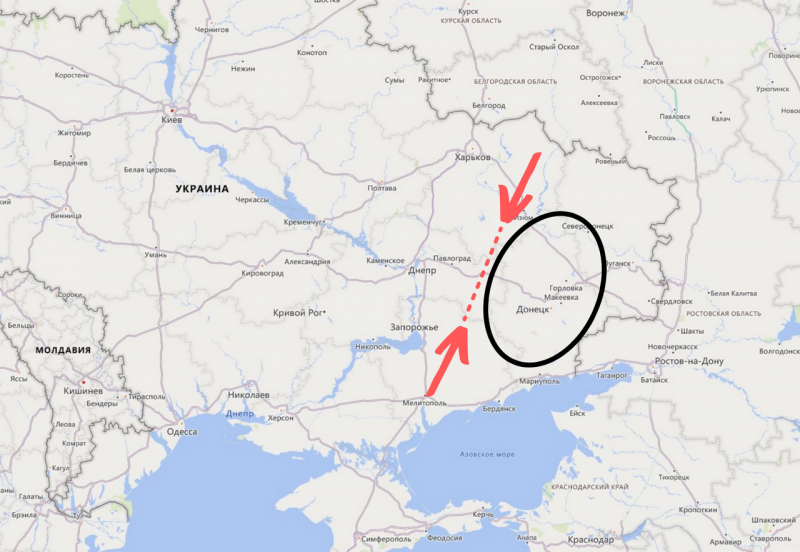 Now one of the Russian groupings, which bypassed Kharkov from the south, is moving towards Dnepropetrovsk, Izyum and Pavlograd in order to meet another grouping of the Russian Armed Forces advancing from Crimea somewhere in this area. The southern group has entered the city of Tokmak, Zaporozhye region, and is moving in a northeasterly direction. When both Russian groups unite, the entire Ukrainian army in the Donbas region will be surrounded.