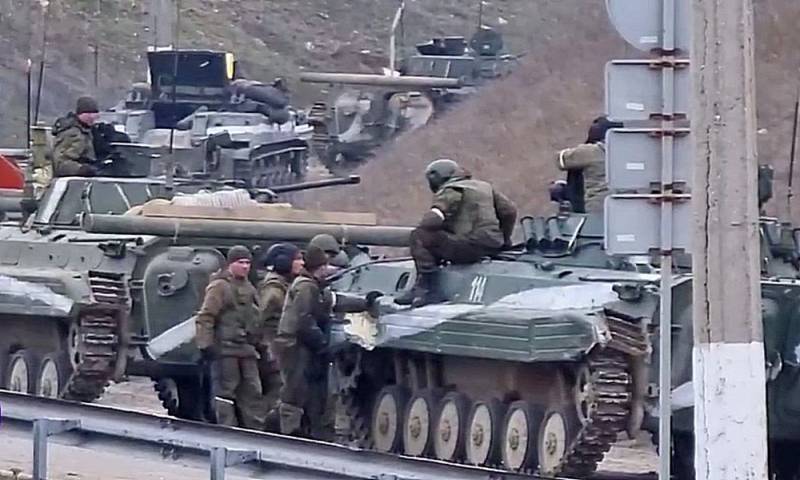 On February 25, Russia began entering the second echelon of its offensive troops into the territory of Ukraine for the speedy completion of a special military operation to denazify a neighboring country. This can be seen from reports from eyewitnesses who spoke of giant columns of Russian armored vehicles entering Ukraine from several directions.
This was expected, but the surprise was that the troops that were supposed to enter the Left Bank through Kharkov were forced to bypass the city from two sides.
Kharkov is now surrounded. The Russian army faced fierce resistance from the Armed Forces of Ukraine and the National Guard there. Therefore, it is interesting to find out all the circumstances of what is happening.
The local grouping of the Armed Forces of Ukraine mobilized the entire
machinery
, which is available at the enterprises of the city. Kharkov is the main base for the production and repair of armored vehicles in the country, so a large number of them have accumulated there.
A wide variety of vehicles appeared on the streets of Kharkov: from armored recovery vehicles (BREM) and MLRS, and even to the 2S7 Pion self-propelled gun. Thus, the Armed Forces of Ukraine used everything they could. The Armed Forces of Ukraine have placed all these weapons and equipment systems in dense residential areas and, hiding behind the civilian population, are stubbornly trying to keep the city.
A situation has arisen in which the Russian command decided not to go for a full-fledged cleansing of the city from the Armed Forces of Ukraine in order to avoid a large number of civilian casualties. It is for this reason that the Russian military had to revise its original plans, starting to enter the second echelon through alternative routes, and not along the Belgorod-Kharkov route.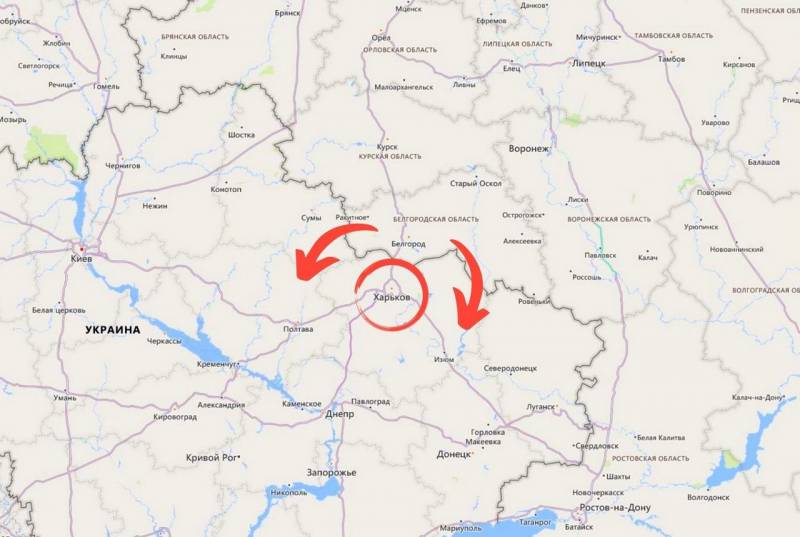 One part of the troops headed along the Belgorod-Kupyansk highway with further advance to Izyum, bypassing Kharkov from the south. Another went through the Sumy region towards Kiev, bypassing Kharkov from the north. In general, on this day, only one Belgorod region of Russia entered the territory of Ukraine a whole corps - more than 1 thousand pieces of equipment: tanks, self-propelled guns, infantry fighting vehicles, etc. Therefore, there is no doubt that very soon the entire Left Bank will be under the control of the RF Armed Forces.