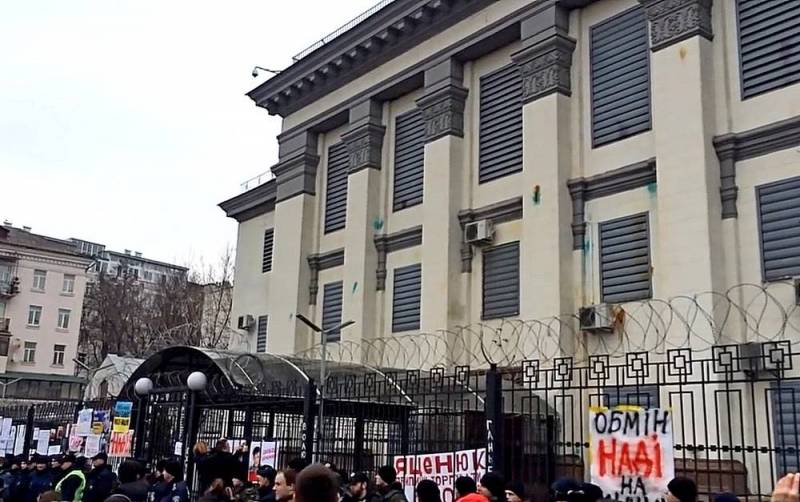 Eyewitnesses in Kiev report thick smoke over the Russian embassy building. As expected, the destruction of documentation is underway before the likely evacuation of personnel and diplomats.
The Russian embassy in Kiev may be preparing for capture or evacuation. Smoke is visible over the Russian embassy in Kiev. Bonfires are burning from folders with paper, documentation is being destroyed
- said a source in the Ukrainian capital.
Also, a video of an eyewitness with a subjective commentary was published on the Web.
The last time I saw this was in 2014. Something else is thrown up, already and the black smoke has gone
- said a resident of Kiev.
Note that the destruction of documents is a standard practice in the event of a threat of capture of the embassy or the evacuation of its personnel.
Ранее
стало известно
about the aggravation of the situation in the Donbass, where since the morning the militants of the Armed Forces of Ukraine have been shelling the positions of the People's Militia of the DPR and LPR.