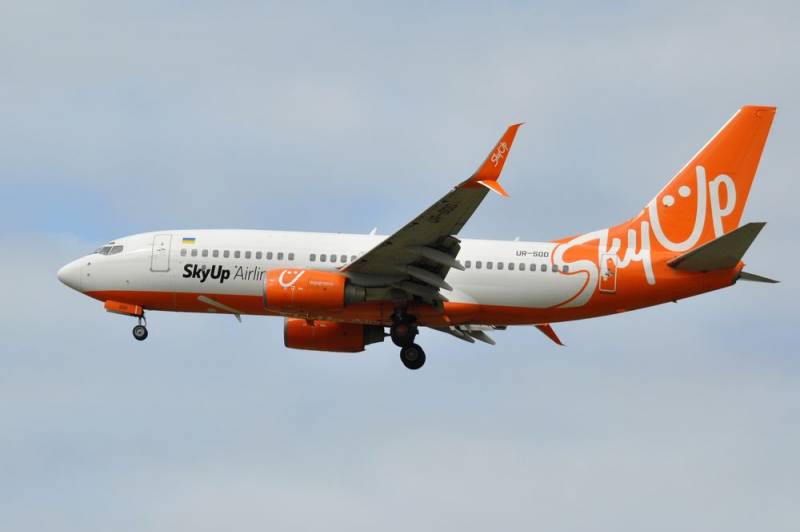 The Ukrainian airline SkyUp spoke about the requirements of lessors (lessor - the lessor) of aircraft and the termination of aircraft insurance, describing in detail what is happening on its website.
The air carrier noted that on February 12, 2022, the world's largest insurance companies informed Ukrainian airlines that they would stop insuring all types of aircraft for flights in Ukrainian airspace within 48 hours. The decision is justified by "increased risks of the outbreak of hostilities" in the country.
The communiqué clarifies that the owners of the aircraft demand their return to the EU as soon as possible. That is why flight PQ0902 Funchal (Madeira Island, Portugal) - Kiev was forced to land in Chisinau (Moldova). Then 175 passengers were sent by bus to the capital of Ukraine.
SkyUp CEO Dmitry Seroukhov explained that the current situation requires urgent decisions to be made at the state level. Now the airline is trying to solve the problem together with the Ministry of Infrastructure of Ukraine.
We are doing our best to continue operating flights as usual, but we cannot ignore the demands of the lessors. We have temporarily stopped selling tickets for departures from 14 to 16 February 2022 and we are waiting for a solution to the situation
- summed up Seroukhov.
It should be added that operators of small private jets in Ukraine told Strana that they also received notifications from lessors, i.e. real owners of aircraft, that within 48 hours the insurance guarantees on their boards will be withdrawn. In this regard, the aircraft must leave the territory and airspace of Ukraine before the expiration of the specified time, approximately before noon on February 14.
Note that before this it became known about
preparing
"air blockade" of Ukraine by Western countries, which are actively pushing Kiev to start an offensive in the Donbass. Currently, many Ukrainians have begun to wonder who is really the aggressor in relation to their state.