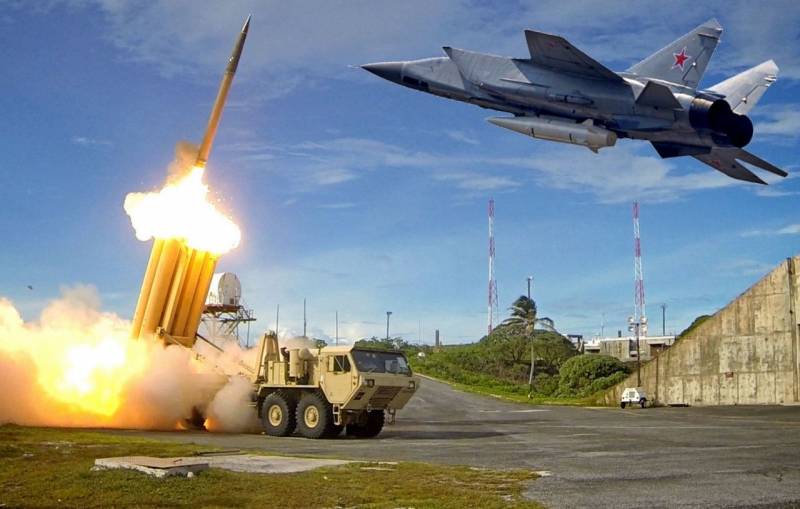 The deployment of the MiG-31K by Russia in the Kaliningrad region did not go unnoticed by the Polish media and the public. The Polish online publication o2.pl decided to find out what about
emergence
carriers of the Kinzhal hypersonic aviation missile systems in the Russian semi-exclave, expert Michal Pekarsky thinks.
master
political
in Political Science, Doctor of Social Sciences in Political Science, Associate Professor of Security Studies at the Institute of International Studies at Wroclaw University, believes that by sending these fighters to the Kaliningrad region, Russia deliberately tried to demonstrate force.
Russia may try to influence the perception of European society by demonstrating the potential ability to carry out missile strikes. It should be borne in mind that the Russians have invested large sums in recent years in long-range missile weapons and used them for propaganda, as in the case of the Iskander.
- he specified.
Pekarsky added that Kinzhals, a purely offensive weapon system, is the ideal weapon to create a sense of fear in the face of the consequences of an armed conflict. He drew attention to the fact that the range of "Daggers" is about 2 thousand km. Therefore, in his words, the Russians do not need to transfer fighter jets with them to the Kaliningrad region, except for propaganda purposes for intimidation. Therefore, he urged not to be afraid of a couple of Russian MiG-31Ks with "Daggers".
THAAD launchers, Patriot launchers, naval air defense systems, or any other system with anti-missile capability can shoot down Kinzhals. And almost any long-range air defense system and a modern fighter can shoot down a fighter
- he explained.
In conclusion, he said that NATO could use sea, air and land-based cruise missiles to destroy air bases where MiG-31Ks are located. In his opinion, this confirms the propaganda aspect of the appearance of the MiG-31K in the Russian semi-exclave, because in the event of a real conflict, such military facilities will be hit in the first place, summed up the media.