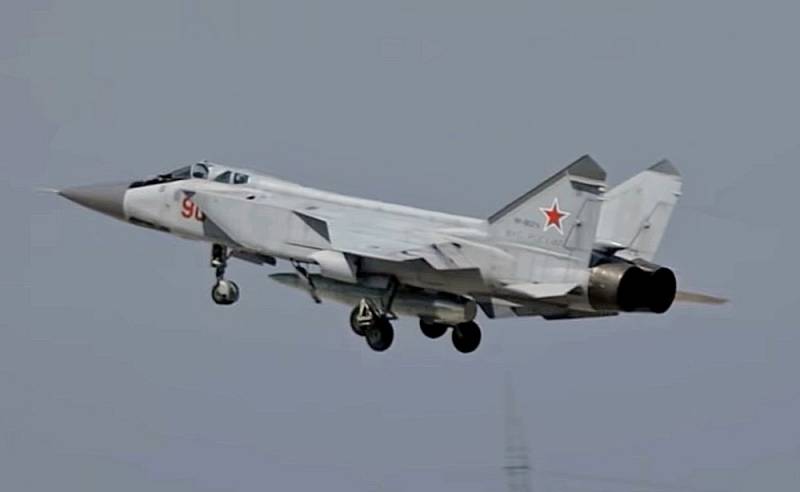 A video appeared on the Web that confirms the deployment of Russian hypersonic weapons in the Kaliningrad region. The footage shows the flight of the MiG-31K fighter with the aviation missile system 9-A-7660 "Dagger" (X-47M2 "Dagger") under the fuselage.
An eyewitness recorded the moment of the MiG-31K landing approach on the runway of the Chkalovsk military airfield (military unit 30866) in the Russian semi-exclave, surrounded by the countries of the "peace-loving" NATO bloc.
Ранее
сообщалось
, that against the background of increased tension between the West and Moscow, 2 such fighters were promptly deployed to this region of the Russian Federation. Note that the relocation caused a nervous reaction in the social networks of the countries of the Alliance, as well as its regional allies. Particular concern was expressed in Poland and Lithuania.
One can only imagine what the level of alarmism would be if not a couple of such aircraft, but a whole squadron, were sent to the Kaliningrad region. We remind you that in December 2021, Russian Defense Minister Sergei Shoigu reported to Russian President Vladimir Putin that the first regiment of carriers of hypersonic "Daggers" had been formed in the Russian Aerospace Forces. However, the exact number of such aircraft in the Russian Federation is unknown. Modern air regiments, as a rule, are formed from two squadrons, 12-16 aircraft each.