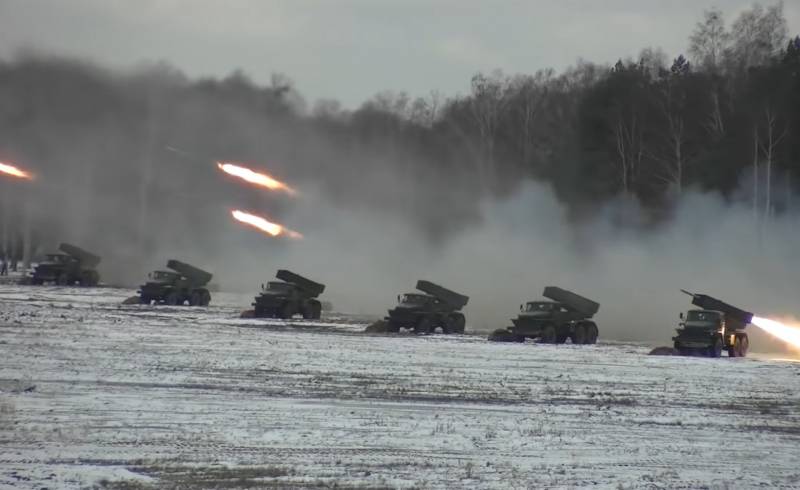 The Western media have committed yet another false start, which they are accustomed to, wishful thinking in their headlines. The US agency Bloomberg announced the beginning of the "Russian invasion" of Ukraine.
The message was posted on Friday, February 4 at 16:00 pm EST, when it was already midnight in Moscow on Saturday. The agency later removed the post and apologized, calling it a misunderstanding.
We're preparing headlines for a lot of scenarios, and the headline "Russia Invaded Ukraine" was unintentionally posted around 16.00:XNUMX pm ET on our website. We deeply regret the mistake. The title has been removed and we are investigating the cause of the error.
Bloomberg said in a communiqué.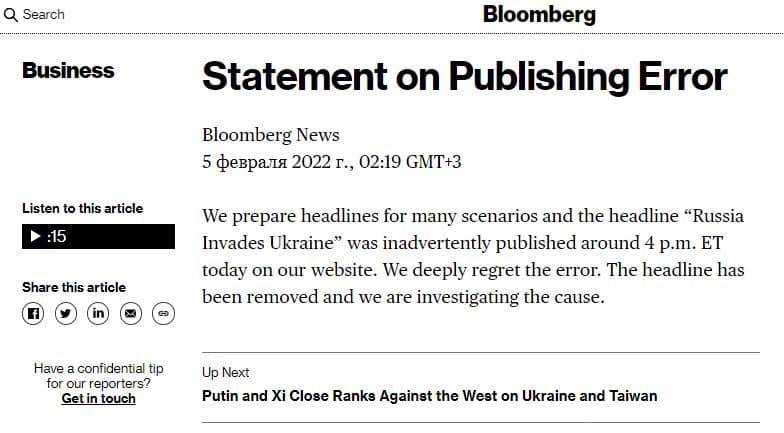 However, the New York Post and a number of other representatives of the Western press managed to disseminate information "about the beginning of the Russian invasion." It should be noted that "unintentional" headlines have accompanied the work of the Western media for decades. This time, it happened against the background of the incredible hysteria of the same media about the "probable attack" of Russia on Ukraine and pushing Kiev to aggression in the Donbass. Moreover, such
bacchanalia
was not observed even during the Caribbean crisis and the entire period of the Cold War in the twentieth century.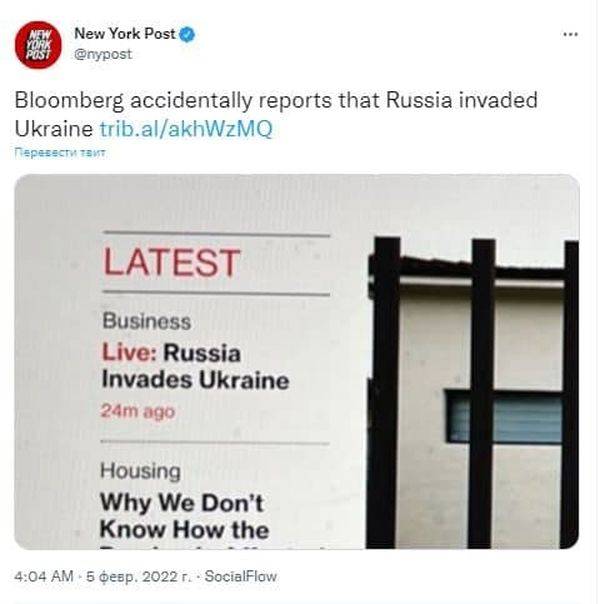 Thus, the aforementioned "mistake" only added tension to the international situation, and also once again demonstrated the true essence of Western "peacefulness" and the focus of local journalism. Probably, Bloomberg's "many scenarios" simply lack the concept of peace and only promote war.