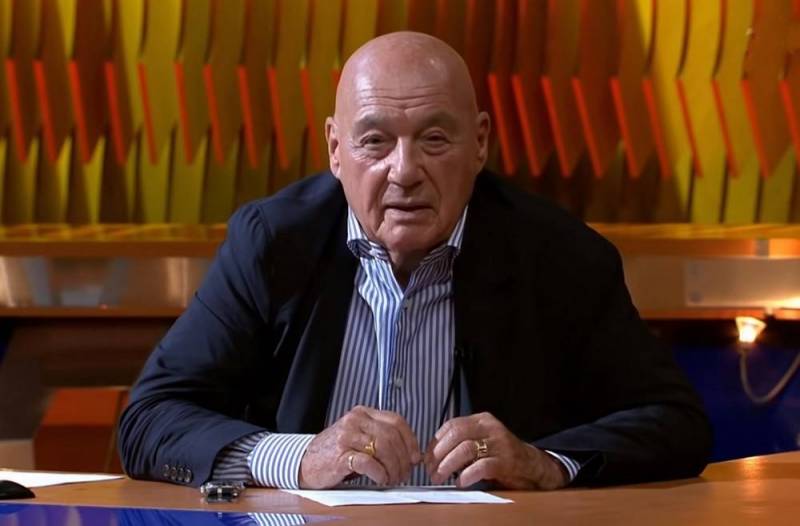 At present, there is an unprecedented aggravation of relations between Moscow and the West, which did not even exist during the Cuban Missile Crisis during the Cold War. about it on my
Online
writes 87-year-old Russian journalist Vladimir Pozner.
He clarified that in the early 60s there was a moment when the feeling of the inevitability of war between the USSR and the USA really arose. However, the Soviet and American leadership then had enough sanity, and they agreed. Washington quietly removed the missile from Turkey and allegedly saved face in the eyes of the "civilized world." Moscow openly removed the missiles from Cuba, to the displeasure of Havana, since the Cubans themselves asked for their placement.
Therefore, I say that today is a unique moment, because it smells of war. I don't know how closely you follow what's going on, but if you watch our television, these talk shows are all sorts of
political
,
news
programs, then if you don't have the feeling that something is about to happen, then this is strange, because that's all they talk about
He wrote.
Posner also drew attention to the fact that the US media are discussing exclusively the upcoming "attack" of the Russian Federation on Ukraine. At the same time, he stressed that he is not a supporter of Russian President Vladimir Putin and United Russia, and is not a member of parties at all.
So I can say responsibly that the Russian leadership understands that an invasion of Ukraine from our side is extremely unprofitable for us
He pointed out.
The journalist explained that the "attack" would lead to the loss of Moscow's face in the world. In addition, the Kremlin is reporting that many people will die, including the Russian military. Moreover, the "occupation" will lead to guerrilla warfare and will require a huge amount of resources.
Today, the Ukrainian army is not the army of the 14th year, it is a completely different army, and there will be many killed
- he considers.
But in Russia there are many supporters of the war who dream of Novorossiya. He called them "people with imperial appetites".
The lost empire is a very painful thing for many
- he added.
Posner explained that many people in France, Great Britain and a number of other countries are worried about the loss of their empires. Russia is no exception. The imperial feeling in the Russian Federation continues to live and this is a reality. All these people want to return the lost, he summed up.