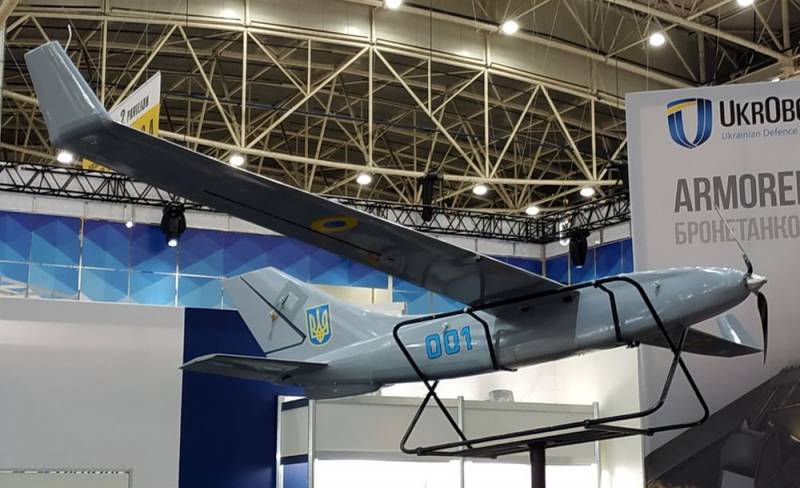 On February 3, Ukrainian Ambassador to Minsk Igor Kizim was summoned to the Belarusian Foreign Ministry. In the Belarusian Foreign Ministry, the Ukrainian diplomat was strongly protested in connection with the purposeful launch of an UAV by the Ukrainian security forces on the territory of the Republic of Belarus.
In addition, the Ukrainian military attaché from the Ukrainian embassy in Minsk, Colonel Sergei Katsuba, was summoned to the Ministry of Defense of the Republic of Belarus. He was handed a note of protest in connection with the increasing cases of violations of the state border of the Republic of Belarus by Ukraine.
Another unfriendly step taken by Ukraine towards Belarus was duly documented by the Belarusian side. However, the Ukrainian side, as in the case of the Mi-8 military helicopter, illegally and
defiantly
who crossed the airspace of Belarus in early December 2021, will probably report that this is "hostile propaganda".
On January 24, a small Ukrainian UAV Spectator-M1 (produced in Kiev at JSC "Meridian" named after S.P. Korolev) illegally crossed the air border of Belarus, flying 40 km deep into the territory of a neighboring country. He flew almost to Brest, trying to film the territory of the Brestsky training ground, where the joint Russian-Belarusian military exercises "Allied Resolve-2022" are taking place.
The aircraft that invaded the Belarusian sky is not an environmental or agricultural UAV that accidentally flew in the wrong place - it is a reconnaissance drone of one of the power structures of Ukraine and those who controlled it knew where it was heading. The Belarusian border guards recorded a violation, and the air defense system of the Republic of Belarus carried out a forced landing (interception) of the aircraft. None of the advertised secure communication channels helped the UAV to carry out its mission.
Based on the analysis of on-board equipment data, it was established for certain that it was sent from the territory of Ukraine. The place of take-off, the moment of crossing the state border and the route of movement were also clarified.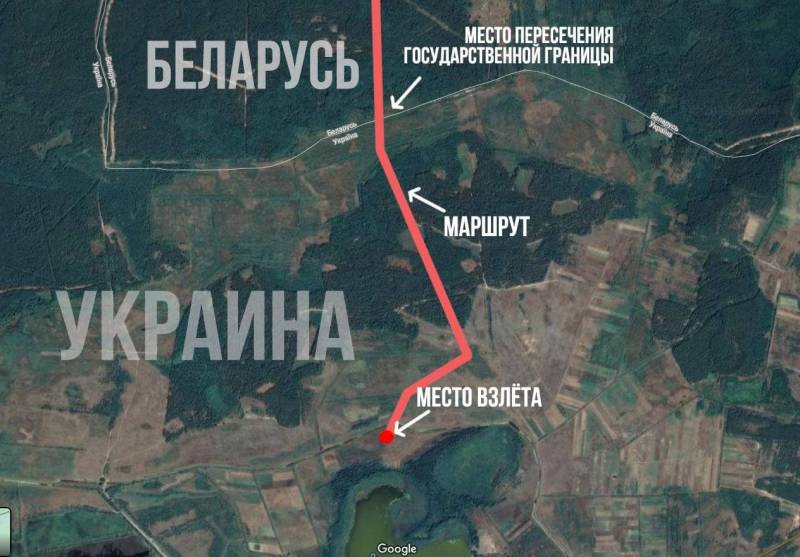 The UAV was launched at 10:58 near the village of Pishcha, Kovelsky district, Volyn region (Ukraine), 1,7 km from the border with the Republic of Belarus. After gaining a working altitude, the UAV crossed the state border near the village of Khmelishche, Malorita district of the Republic of Belarus. In accordance with the flight mission, the UAV flew to the area of ​​the Brestsky training ground.