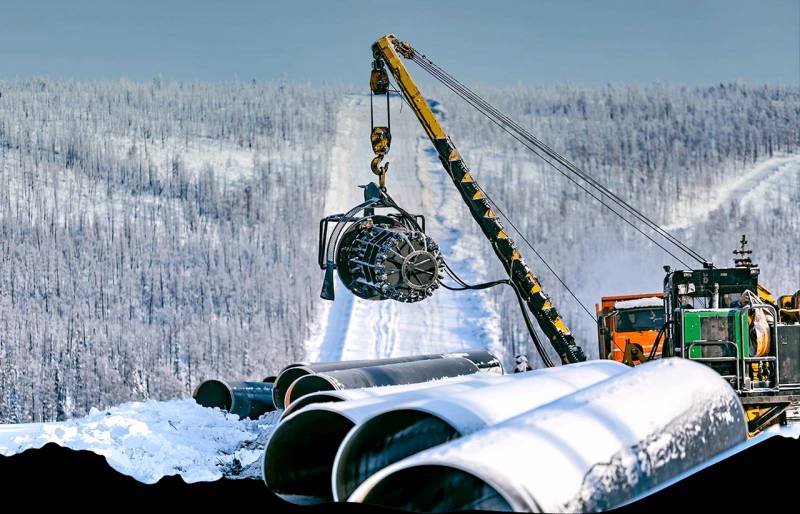 Vladimir Putin will soon travel to Beijing for the opening of the Olympic Games. During the meeting between the Russian president and Xi Jinping, an agreement may be signed to launch the Power of Siberia-2 project. According to expert and journalist Yuri Podolyaka, Russia and China may announce several breakthrough agreements in the gas and oil sectors.
Such agreements are designed to solve Russia's main strategic gas problem - tying together the country's gas transportation system, after which Moscow will be able to "blackmail" both Europe and China
Podolyaka noted in an analytical video on his YouTube channel.
Maybe "blackmail" is not quite the correct term in this context, but Moscow will get its hands on such an effective instrument of influence on the West and East, which so far one can only dream of.
Russia can say to Europe: if you don't want to buy our gas, please, we have Chinese partners. The Kremlin will be able to say the same to the Chinese. Thus, Moscow has a choice, which means it can raise the stakes in the geopolitical game
- the expert described the situation.
According to Podolyaka, Power of Siberia-2 can repeat the success of Nord Stream-2 in its own
end dividends
for the Russian side. This pipeline frees Russia's hands and at the same time ties them to Europe, since Gazprom will be able to reduce the volume of gas supplies to European markets if necessary.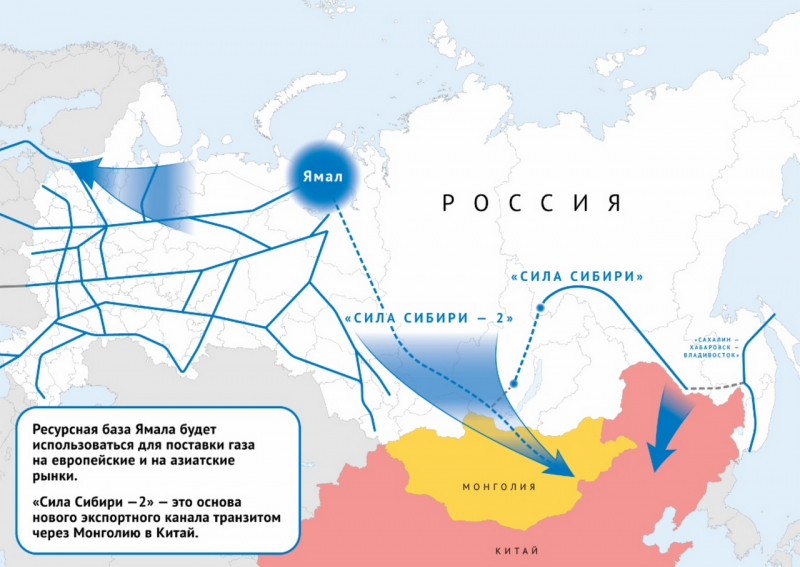 Any further butting with Russia, especially after the introduction of the "Force of Siberia-2", threatens Europe not just with a price shock, it threatens with energy starvation, because at any moment Moscow will be able to refuse the EU in the corresponding volumes of supplies
Yury Podolyaka warned.
At the same time, the journalist did not rule out strategic gas agreements between Russia and Qatar on the redistribution of the world market for "blue fuel". Thus, Podolyaka believes, gas is turning into a strategic weapon, and its suppliers will be able to prohibit consumers from reselling fuel to third countries. For example, what Germany is doing today with respect to the weapons that it once sold to the Balts. Berlin forbade reselling it to Ukraine.
The Europeans were in zugzwang. Whatever decision they make, they, as the common people say, will find themselves ... in one cramped and dark place.
- the expert emphasized.