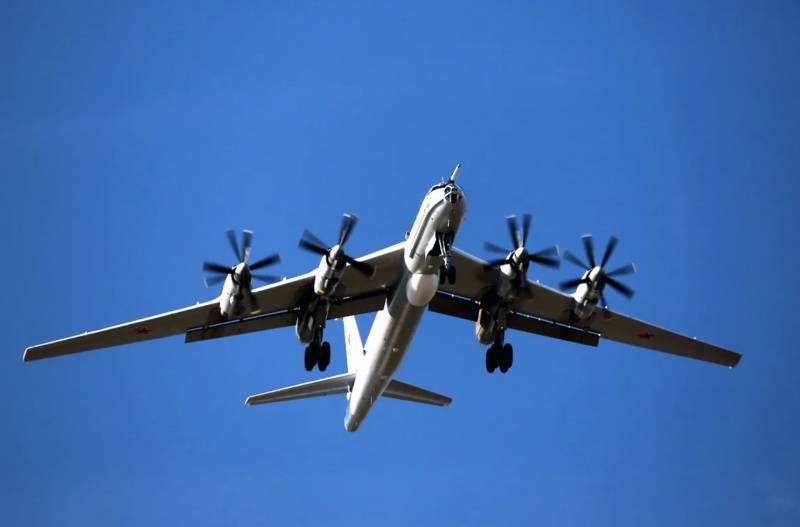 Around 13:20 Moscow time on February 2, radio amateurs recorded the activity of strategic aviation of the Russian Aerospace Forces. Judging by the data received, two Russian Tu-95MS missile-carrying bombers, a pair of Tu-142 anti-submarine aircraft, several Il-78 tankers and one A-50U airborne early warning and control aircraft were in the air.
Three hours later, the Royal Air Force of Great Britain reported the departure of fighters to identify and escort unidentified aircraft approaching the borders of the country from the north.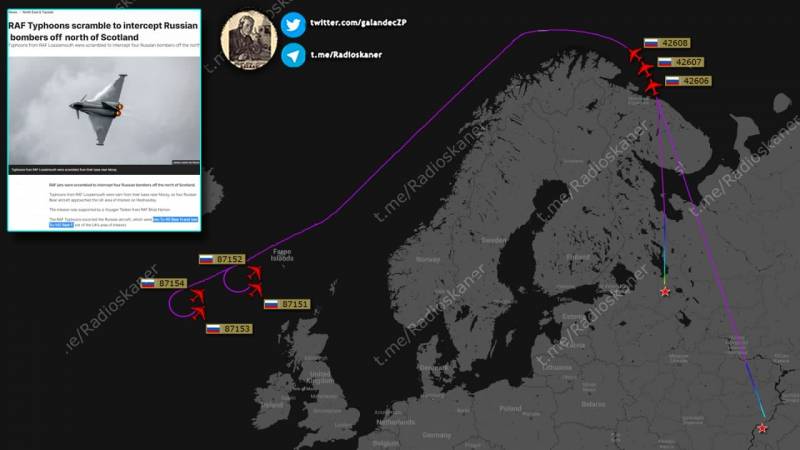 Several Eurofighter Typhoons were flown from Lossiemouth Air Base, later joined by an Airbus A330 MRTT refueling tanker from Brize Norton Base in Oxfordshire.
It is obvious that Russian strategic bombers once again visited the borders of Foggy Albion. And the active operations of the ships of the Russian fleet in the area of ​​​​the British Isles in recent days only add to this epic event.
The planes are still in the air, heading to home airfields, so the Russian Ministry of Defense has not yet provided accurate data on the route of the "strategists".