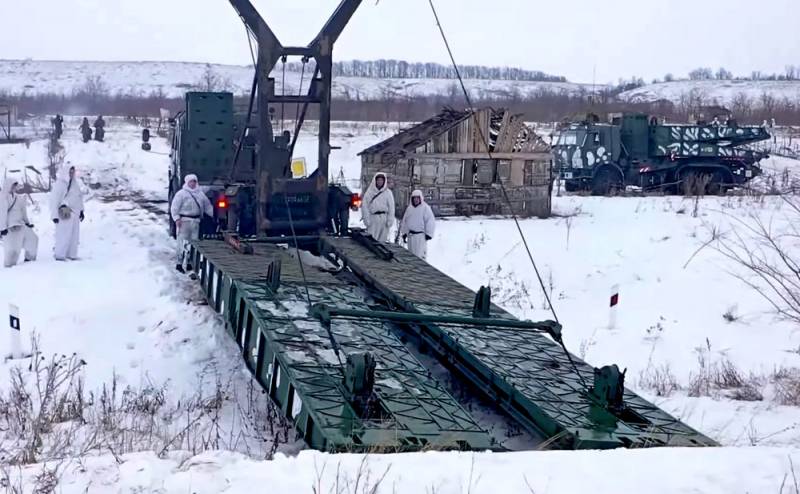 The American television company CNN aired footage of the movement of the Russian military
equipment
allegedly under the "Russian city of Kharkov". Apparently, the United States does not attach much importance to the geographical differences between Russia and Ukraine and does not consider it necessary to delve into such details.
Meanwhile, what is happening on the CNN video does not show the march of Russian tanks across Kharkov, but the exercises of the Western Military District and the destruction of a mock enemy in the Voronezh region.
According to the scenario of the maneuvers, the engineering reconnaissance patrol established the volume and nature of destruction on the ground, and also determined the possibility of bypassing obstacles, building bridges across water bodies along the route of the troops. After detecting the forces of the "enemy", the units, with the support of T-72B3 tanks, blocked the enemy and activated the UR-77 "Meteorite" self-propelled demining installations.
A number of Western sources
indicates
on the use of operational-tactical missile systems "Iskander" during the current exercises of the troops of the Western District, which causes some concern among some experts who fear Russia's attack on Ukraine. Meanwhile, the Russian leadership has repeatedly stressed that Moscow does not have any aggressive intentions towards neighboring states.