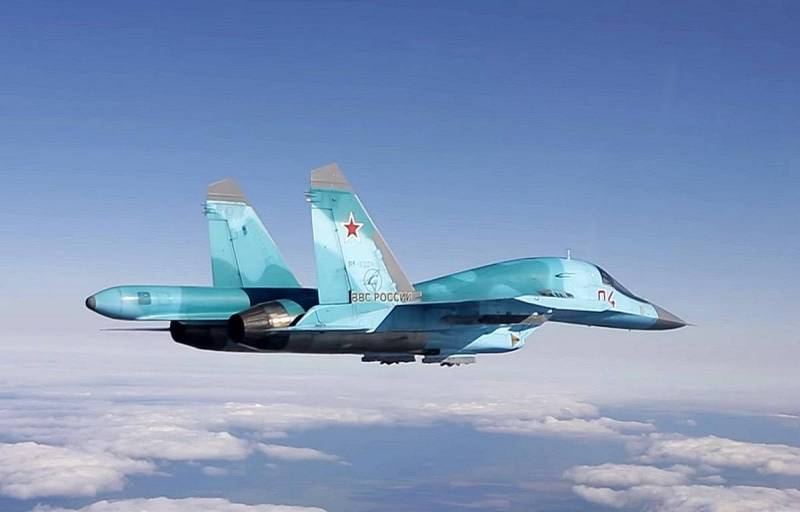 The Russian Su-34 fighter-bomber is a beautiful, intriguing, unpretentious and unique aircraft that has no analogues in the world, writes the American edition of The Drive.
Su-34 has "crazy quirks". The nose of the fuselage has a flattened shape, for which the aircraft is called the "Duck". Inside is the Sh141 radar, behind which is a spacious double cabin with K-36DM ejection seats for the pilot and navigator.
The cockpit has one projection and five large liquid crystal displays, and even a sewage device for crew members. Thanks to the Platan optical system, the aircraft can hit ground targets with high accuracy at any time of the day.
An auxiliary power unit is located in the rear fuselage. Initially, they planned to place a rear hemisphere surveillance radar there, but changed their minds. At the same time, the Su-34 chassis have a tandem arrangement of wheels, which allows the fighter-bomber to operate even from low-quality runways. The Pika complex is used as a means of RER, and the Khibiny module is used for electronic warfare.
Most likely, in the future, the aircraft will undergo a modernization procedure and it will have even more capabilities.
- say the analysts of the publication.
We remind you that recently American experts
recognized
The Su-34 is the undisputed champion in terms of fuel capacity, taking into account the volume of both internal and external tanks.