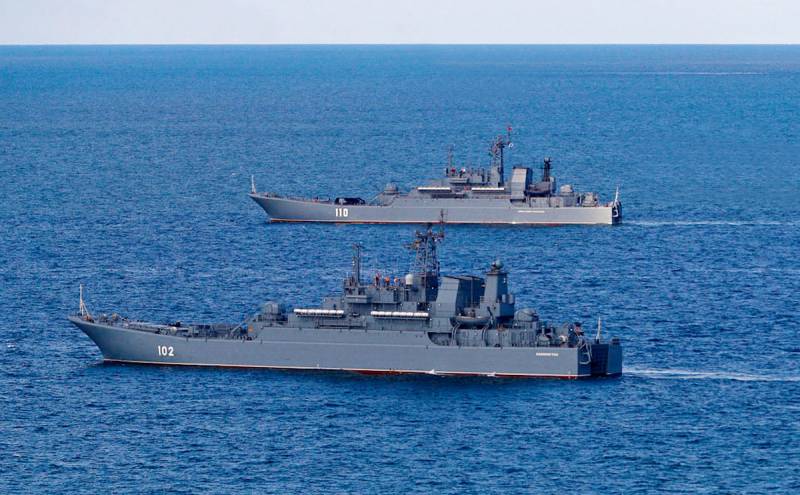 At the moment, a group of six loaded Russian large landing ships of the Northern and Baltic fleets is moving towards the Mediterranean Sea from the English Channel. Earlier, the medium reconnaissance ship of project 864 "Meridian" "Vasily Tatishchev" passed through Gibraltar. He is later to join the BDK group.
Meanwhile, the Russian military department reported on the exercises to be held in January-February "in all areas of responsibility" of the Russian Navy. It is expected that 140 ships, more than 60 aircraft, 1 thousand combat units will take part in the maneuvers.
equipment
and about 10 thousand soldiers.
Separate exercises will be held in the Mediterranean, North and Okhotsk Seas, in the Pacific Ocean and in the northeastern part of the Atlantic. The military forces of China and Iran will also take part in the exercises in the Gulf of Oman, taking place from January 18 to 22.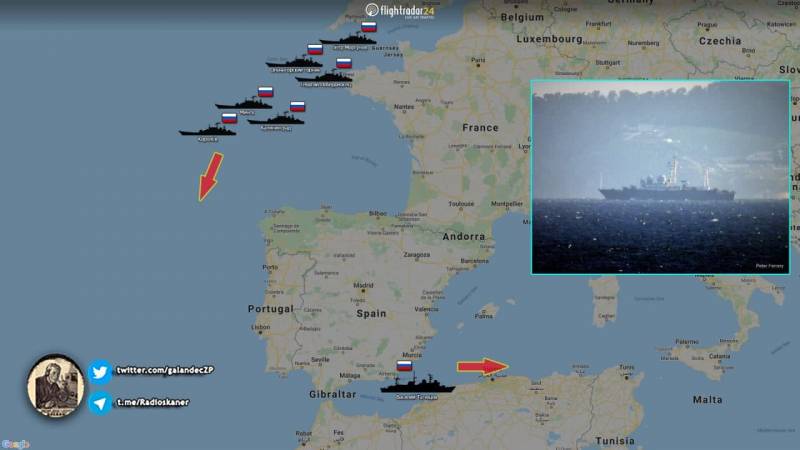 However, some experts say
assumption
that six Russian large landing ships and a reconnaissance ship can go to the Black Sea. A few days ago, landing craft passed off the coast of Great Britain, causing panic among some residents of the islands. According to Danish and Swedish sources, the ships may be sent to the Black Sea because of Ukraine, but the exact target of the large landing craft and the Russian reconnaissance ship is not yet known.