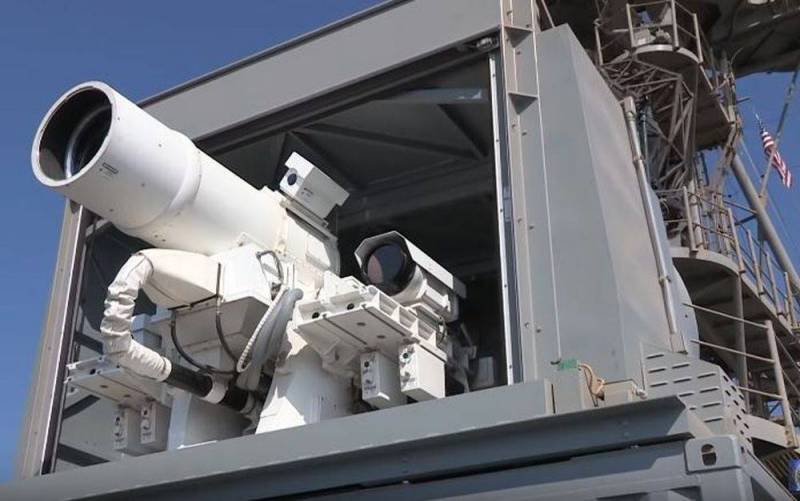 The US Navy is developing and testing laser systems to counter fast boats, maritime (surface) drones, small aircraft and kamikaze UAVs. This is due to a sharp increase in the level of threat from Iran and a number of other hostile countries in the Greater Middle East. This was reported on January 14 by the American edition of FedScoop, referring to a senior representative of the US Navy.
5th Fleet Commander Vice Admiral Brad Cooper told the Center for Strategic and International Studies that the drone threat has increased dramatically in recent years. The problem has been exacerbated recently by the emergence of new capabilities for networking artificial intelligence (AI) drones to form swarms, swarms, and other formations that can create large-scale synchronized (coordinated) attacks.
According to him, directed energy weapons have recently been tested in the region as a means of neutralizing the mentioned threats. Over this
by technology
The US Navy is working with Israel.
In addition, the US Navy is working on creating its own unmanned systems to detect enemy drones both in the air and on the surface of the water. For example, in December 2021, the 59th Task Force of the 5th Fleet, which specializes in drones, tested the Saildrone Explorer "sail" drone during an exercise in the Gulf of Aqaba off the coast of Jordan.
Said drone was launched in partnership with the Jordanian military and has an AI system on board that can control the movement of the sailboat itself and collect data on its surroundings. Innovation is one of the key aspects of deterrence that the 5th Fleet is working on.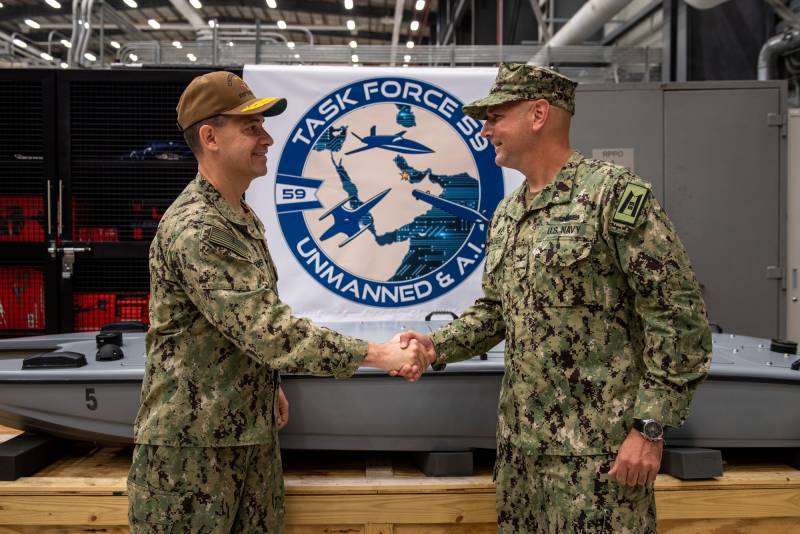 Cooper explained that the 59th Task Force was formed last September but already has partnerships with Bahrain and Jordan. In addition, the 5th Fleet also has contractors working on new technologies.
Drone companies work with us on the "own contractor" model
- he specified.
Cooper added that with the help of AI, data received by unmanned systems can be processed to detect moving objects at sea in order to improve visibility over the water surface.
We remind you that in 2021 Americans
informed
that the landing ship Portland (USS Portland LPD-27) of the San Antonio type (part of the 5th Fleet) successfully tested the LWSD Mk.2 Mod.0 solid-state combat laser with an estimated power of 150 kW in the Gulf of Aden.