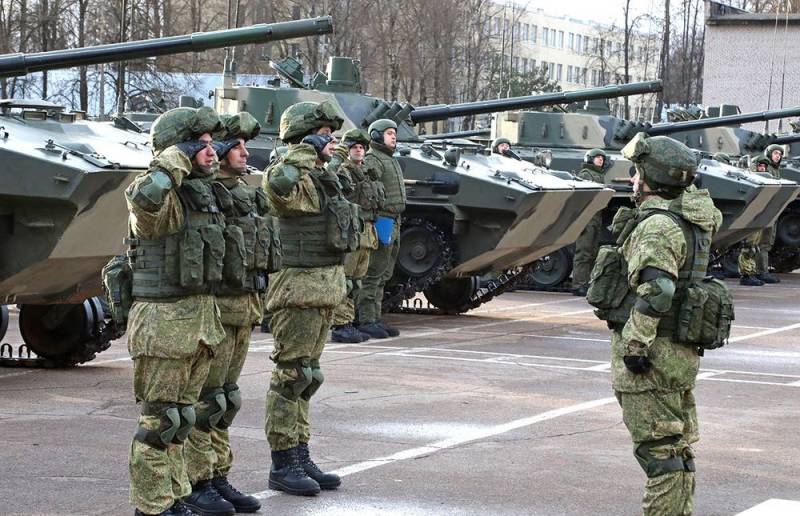 In accordance with Article 4 of the Collective Security Treaty, the CSTO decided to send a contingent of peacekeeping forces from the member countries of the organization to stabilize the situation in Kazakhstan. This is stated in the statement of the Chairman of the CSTO Collective Security Council - Prime Minister of the Republic of Armenia Nikol Pashinyan, posted on January 6 on the organization's website.
Now the official authorities of Kazakhstan have received international (regional) support, therefore, in the West, it is unlikely that a "government in exile" or a "new president" will materialize. According to preliminary
According to
, the number of the CSTO contingent will be 3,6 thousand soldiers.
From Moscow, special forces of the Airborne Forces have already entered the collective forces - one company each from the 76th Guards Airborne Assault Chernigov Red Banner, the Order of the Suvorov Division and the 45th Separate Guards Orders of Kutuzov and Alexander Nevsky Special Purpose Brigade. The main tasks of the Russian peacekeepers will be the protection of strategic facilities, as well as assistance to local law enforcement forces.
According to the available information, the direction of the CSTO contingent will allow Kazakhstan to release about 5 thousand of its security officials (the Ministry of Defense and the Ministry of Internal Affairs), who are now involved in the protection of the aforementioned facilities to restore order on the city streets. At the same time, the CSTO contingent will not be involved in operations in cities.
In addition, it became known that the units of the 2nd separate Order of Zhukov of the special purpose brigade (Pskov) of the Western Military District, as well as the 24th separate Brandenburg Order of Lenin, the Red Banner, the Order of Suvorov, the special purpose brigade (Novosibirsk) and the 55th separate motorized rifle (mountain) brigades (Kyzyl) of the Central Military District are on high alert and can be sent by the "second wave".
Russian peacekeepers are deployed to Kazakhstan by Il-76 and An-124 VTA aircraft of the Russian Aerospace Forces. The advanced units have already begun to fulfill the tasks assigned to them.