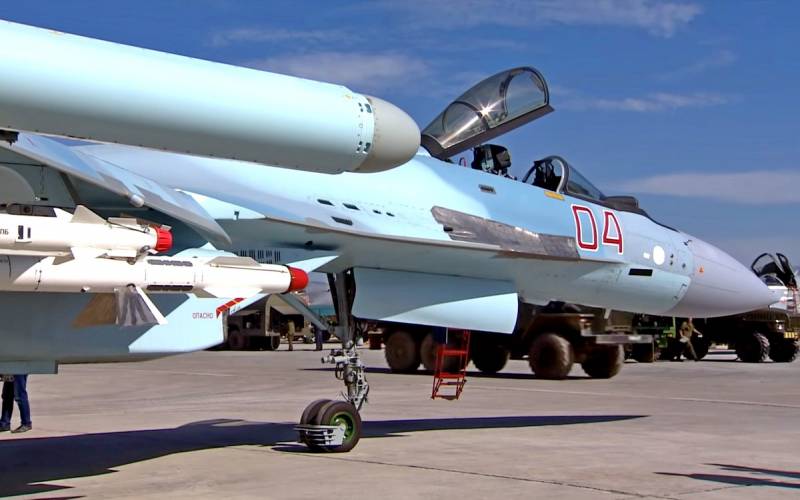 Jakarta refused to purchase Russian Su-35 multipurpose super-maneuverable fighters from Moscow in favor of Western products. On December 22, Chief of Staff of the Air Force of the Indonesian National Army (from May 20, 2020), Air Chief Marshal Fadjar Prasetyo, told reporters.
As for the Su-35, we are forced to abandon this plan with a heavy heart.
- he said, quoted by the Indonesian portal Kompas.com.
The Chief Marshal clarified that Indonesia made such a decision "for financial reasons." Fajar Prasetio explained that Indonesia made it clear from the very beginning that it relies solely on budgetary resources to strengthen its armed forces.
If those who pay don't want to do it, we can't talk about it, so the direction is Rafale
Fajar Prasetio pointed floridly.
Moreover, he did not say how many more expensive French aircraft are in question. However, I noticed that "now many people and more and more countries love Rafale" with "strong financial resources" for a deal to buy them. This has been reflected in the massive acquisition of these fighters in recent years. For example, the UAE purchased 80 Rafale units some time ago.
At the same time, the portal noted that earlier Indonesia planned to purchase 35 units of French Rafale and 8 units of American F-15 EX, but the atmosphere around this aviation topic has been heating up since last year.
We remind you that in the spring of 2020, Bloomberg informed the public that Jakarta had abandoned plans to purchase 11 Su-35 units from the Russian Federation for $ 1,1 billion under pressure from Washington. At the same time, the Indonesian authorities did not officially renounce their agreements with the Russians before the aforementioned speech of Fajar Prasetio to the press.
Note that recently the web was surprised
congestion
Su-35 fighters (15 units) on the territory of KnAAZ in the Far East.