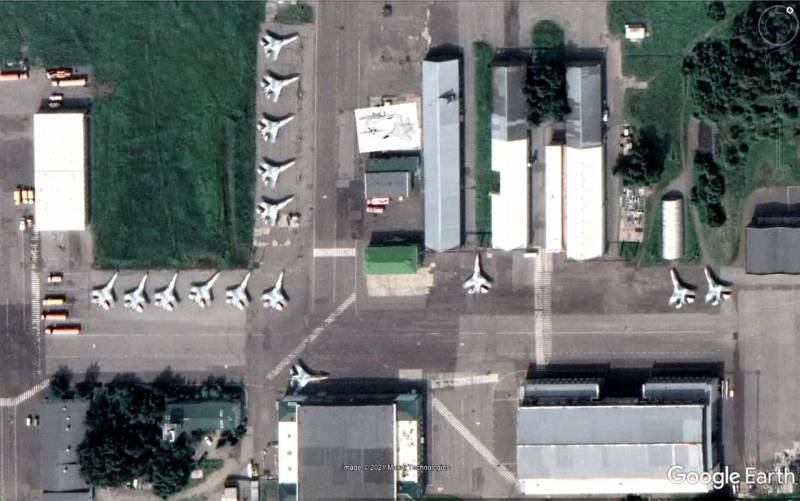 The Gagarin Aviation Plant in Komsomolsk-on-Amur (KnAAZ), participating in the project for the development and production of the Su-35 multifunctional fighter, has suspended the supply of aircraft of this type to customers. Satellite images have appeared on social networks showing the congestion of these aircraft in the company's parking lots.
As of today, there are no
News
about the stage of execution of the contracts for the supply of Su-35 in the interests of Egypt and Indonesia. Earlier it was reported that the first batch of fighters will be delivered to Cairo at the end of 2020, but this did not happen. Egypt expects that, thanks to Russian aircraft, its air force will become one of the strongest not only in Africa, but also in the Middle East.
Meanwhile, the
first frames
flights of these Russian fighters appeared back in July last year. Cairo ordered nearly three dozen combat aircraft from Moscow.
Western analysts also have a high opinion of the fighting qualities of the heavy Russian fighter. So, according to the American magazine National Interest, in a hypothetical military clash between Russia and the United States, the Su-35 will become the most dangerous combat aircraft of the Russian Federation for any aircraft of the North Atlantic Alliance.