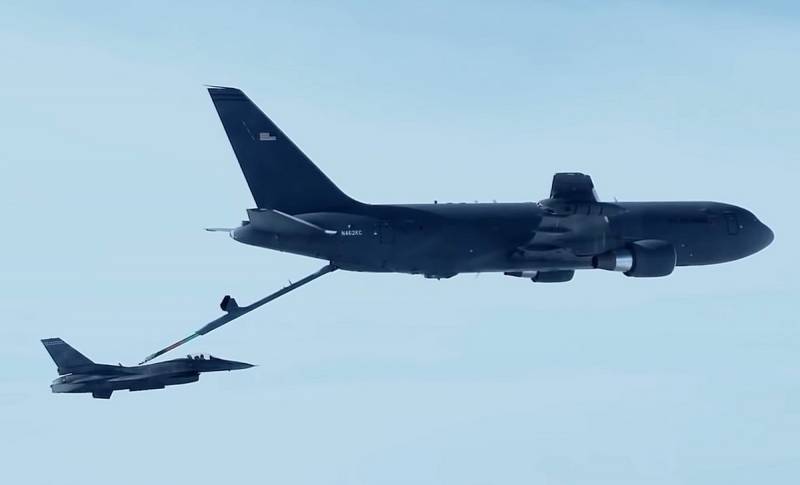 In connection with the preparation of an attack on Iran, Israel asked the United States to accelerate the delivery of the previously ordered new Boeing KC-46 tanker aircraft. They are extremely important for the fulfillment of this mission, according to the Israeli portal Ynet.
Earlier, Tel Aviv agreed with Washington on the purchase of 4 KC-46 units, the flight range of which is more than 11 thousand km. They should enter the Israeli Air Force no earlier than 4 years later and replace 50-year-old Boeing KC-707 tanker aircraft.
The KC-46 can refuel dozens of fighters with its state-of-the-art
Technology
, in whose development alone billions of dollars were invested
- specifies the media.
Israeli Defense Minister Benny Gantz, who recently visited the United States
tried to convince
Americans deliver 2 of the aforementioned KC-46s ahead of schedule. However, the Americans refused to do so.
The IDF hopes that next year they will still be able to convince the Americans
- says the publication.
The question of the earliest possible receipt of a pair of KC-46 should have been resolved two years ago. But due to the political crisis in Israel, the negotiation process was delayed.
The distance between Israel and Iran is very great. Fighter bombers will have to cover more than 1 km in each direction, so obtaining tanker aircraft is critical to the success of a mission if a decision is made to carry it out.
Meanwhile, the IDF is stepping up preparations for the attack. In parallel with the acquisition of equipment and interceptor missiles for the Iron Dome, the Air Force is preparing a detailed and updated aviation training plan. At the same time, Washington, despite the pressure from Tel Aviv, still considers the attack on Tehran the very last measure.