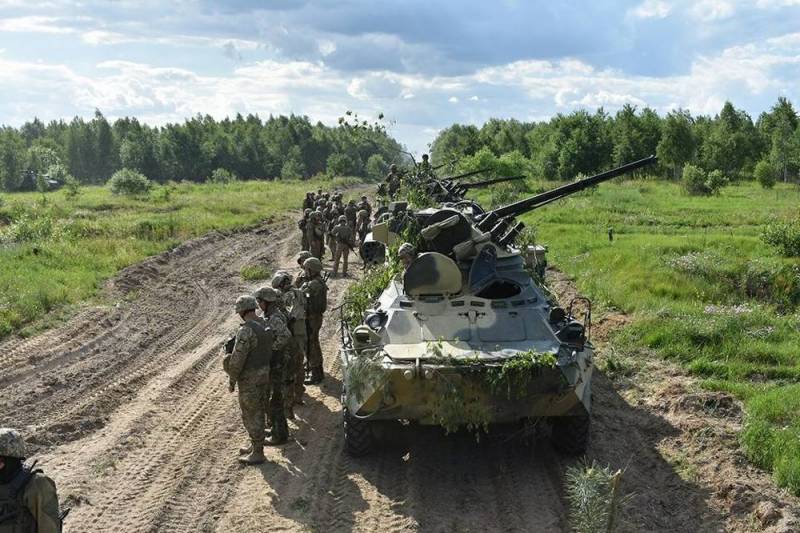 The high level of losses and injuries among Ukrainian military personnel is directly related to the low quality of training and the lack of young officers in the Armed Forces of Ukraine. This became known during a briefing at the People's Police Department of the DPR on December 3.
As an example, an official representative of the UNM DNR said that according to available data, the command of the 95th separate airborne assault brigade (95th Airborne Assault Brigade, military unit A0281, base Zhytomyr) of the DShV of the Armed Forces of Ukraine sent a group of young officers for retraining due to their inadequacy ...
A decision was made to send ten lieutenants, graduates of 199, to the retraining courses at the 2900th training center (military unit A37 in Zhytomyr, and near the village of Perlyavka, Zhytomyr region, there is the 2021th combined-arms training ground - ed.)
- said Colonel Eduard Basurin.
The speaker explained that the action of the command of the 95th Airborne Assault Brigade is understandable, since young officers do not know the basics of military affairs. They are not even able to keep records of the subdivisions entrusted to them. Moreover, they do not know the elementary requirements of governing documents in the implementation of combat missions and cannot organize the observance of safety requirements when conducting combat training sessions.
Thus, the new officer replenishment does not know anything at all and cannot, completely not understanding where it turned out to be and what needs to be done in this or that situation. Moreover, the 95th Airborne Assault Brigade is considered "elite" in Ukraine.
In motorized infantry and mechanized brigades, the officers are even less professional.
- he added.
Note that on the territory of Ukraine there are a large number of instructors from NATO countries who are engaged in training the Ukrainian military. Only one Canadian "military craft" in Western Ukraine
now
about 200 people.