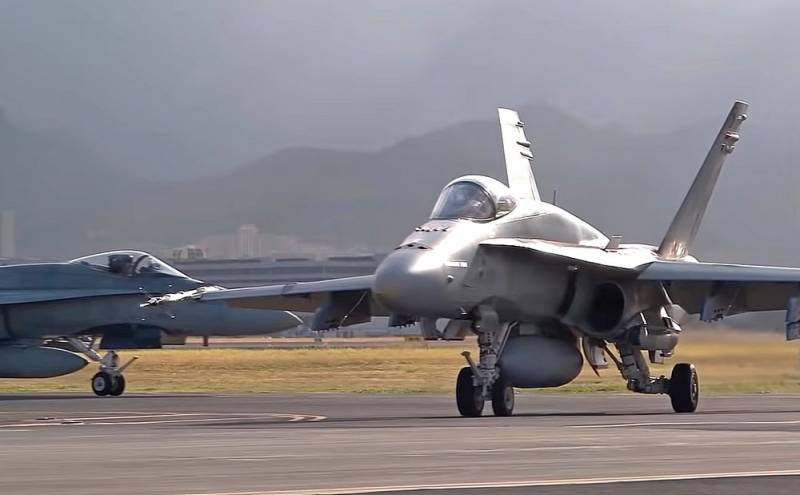 Canada is considering strengthening its military mission in Ukraine amid debates over whether additional NATO forces can deter Russian President Vladimir Putin from "further aggression" against a neighboring country, the Canadian newspaper The Globe and Mail writes on November 25.
Two informants familiar with the discussion told the publication that Defense Minister Anita Anand is studying the option of deploying hundreds of additional troops to support Canadian soldiers already in Ukraine on a training mission. Other options under consideration include the transfer of a warship to the Black Sea and the redeployment of some of the Romanian-based CF-18 Hornet fighter jets to help Kiev (Canada has 77 such units, of which 4-6 are periodically involved in patrolling the Romanian skies).
Any reinforcements would mean a message to Putin, who raised the alarm for the second time this year by concentrating troops and
machinery
near the borders of their country with Ukraine
- says the publication.
The publication clarified that, according to some estimates, there are about 100 thousand Russian troops within a few minutes' drive from Ukraine, "which Putin never considered a completely sovereign state and which he is determined not to admit to NATO." The crisis has been a severe test for Anand, who took over the military department last month.
She and Prime Minister Justin Trudeau must understand whether further Canadian support for Ukraine will help discourage Putin or push him into action.
- explains the publication.
Now about 200 Canadian soldiers are in Western Ukraine, where they train their Ukrainian colleagues. At the same time, informants stressed that the decision to deploy additional forces has not yet been made, despite desperate calls by the Ukrainian delegation at the recent Halifax Security Forum (an NGO headquartered in Washington, USA) for Canada and NATO to increase aid.
At the moment, this is still the status quo. There have been no changes in our position. We are closely monitoring the situation with our allies.
- said the spokesman for the Canadian Armed Forces, Lieutenant Commander Julie MacDonald.
But in the West and in Ukraine, they are concerned about the likelihood of a large-scale invasion of Russian troops, since the Russian Federation has repeatedly demonstrated its readiness to use force, the media summed up.