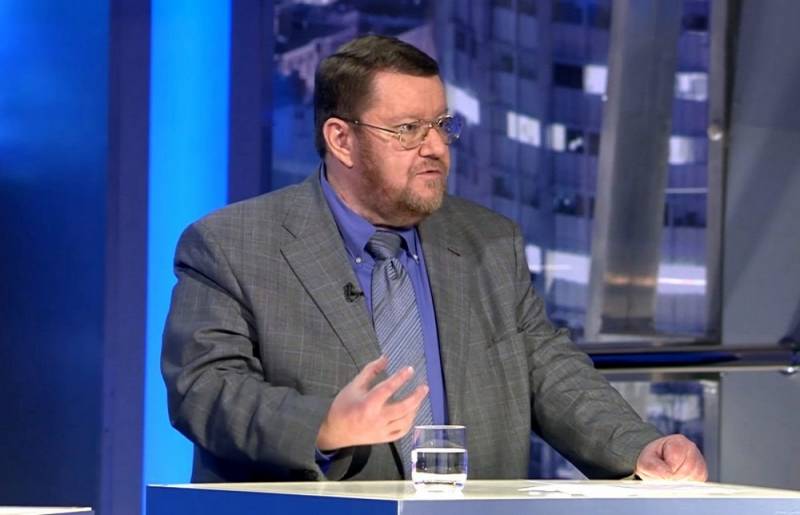 On the border of Belarus and Poland, the migration crisis is growing, in which thousands of Middle Eastern illegal immigrants are trying to cross the border and enter the European Union. The West habitually blames Moscow and Minsk for its problems, which allegedly takes revenge in this way on the Europeans for
economic
sanctions.
To help their Polish "colleagues" Germany
sent
on the border of two states tanks, self-propelled guns and other
machinery
... This prompted the orientalist Yevgeny Satanovsky to recall the events of more than 80 years ago, when German troops were stationed on the eastern borders of the Soviet Union.
This armored vehicle on the Polish-Belarusian border brings to me very bad memories of how the Wehrmacht tanks were stationed there in 1939
- the expert noted during an interview with the newspaper
LOOK
.
At the same time, Satanovsky is sure that the Western countries themselves are to blame for the events, which tried to bring "great progress" to the Middle East region. Now this
policy
turns out to be very sad consequences for Europe, as shown by the crowds of migrants desperate to get to "civilized" Europe.
The orientalist also believes that in the decades after World War II, the position of Western countries towards those against whom they fought has not changed. The result in such cases is always the same - human life and economic destruction.
I remember the pathetic phrase of German politicians when they went to fight in the Middle East together with the Americans. They said that the security of Europe goes as far as the Hindu Kush ranges. I was referring to the military operation of the coalition in Afghanistan. 20 years later, we see how it all ended
- emphasized Satanovsky.