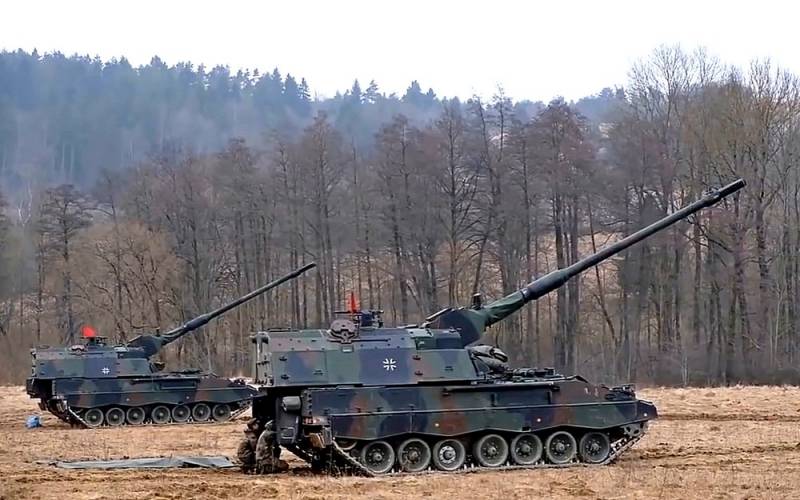 Due to the influx of illegal migrants from the Middle East, third countries are beginning to interfere in the border crisis between Belarus and Poland. So, in social networks, there are data on the transfer of armored vehicles from Germany to the Polish-Belarusian border. It looks like NATO forces are preparing to have their say in the growing conflict.
Eyewitnesses report the movement of a German tank
equipment
to the borders of Poland and Belarus by rail. Armored vehicles, self-propelled artillery units and other equipment were seen in the Polish city of Olsztyn, which is 66 km from the border with Belarus.
Meanwhile, on Monday, November 8, Polish authorities announced the closure of the automobile checkpoint in Kuznica from Tuesday. Warsaw emphasizes that in case of an unfavorable development of the situation with migrants, the border between Poland and Belarus may be completely closed.
Russia is concerned about the latest Belarusian-Polish events. On Wednesday, November 10, the press secretary of the Russian president, Dmitry Peskov, noted that there is a tendency for an increase in tension, and a humanitarian catastrophe is likely due to the accumulation of thousands of people on the border.
On the possible armed intervention of Russia in the situation
expressed
military expert Pavel Felgenhauer. In his opinion, if necessary, Moscow can quickly transfer a large number of army forces to Belarus.