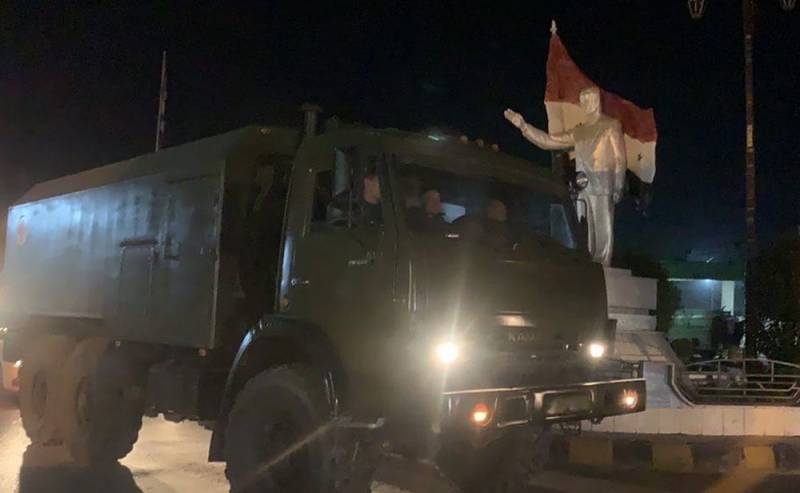 Arab and Kurdish sources report that on the night of November 7, the Russian military entered the Tabka airfield, located 5 km south of the city of Al-Tabka in the Syrian province of Al Raqqa, which occupies a strategic position in the region. At the same time, Russian officials have not yet commented on this information, i.e. they neither confirm nor deny it.
It is known that as a result of recent negotiations between the Russian Center for the Reconciliation of the Warring Parties in the SAR and the Syrian Democratic Forces (SDF - an alliance of Kurdish, Arab, Assyrian and Turkmen troops), an agreement was reached on the transfer of territories near the Et-Tabka rock-fill dam under Damascus control. on the Euphrates. It is located near the largest reservoir in the country, El Assad, 40 km upstream of the city of Al Raqqa.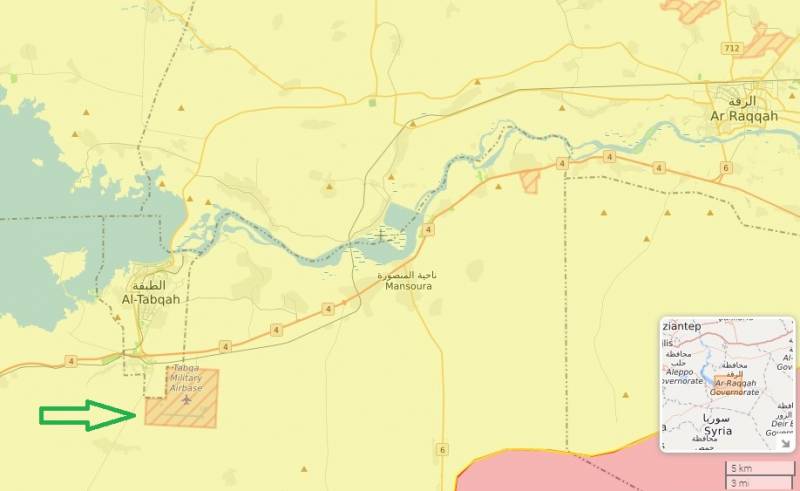 Therefore, we can assume with a certain degree of confidence that Moscow and Damascus have taken control of another airfield on the territory of the SAR, because it is unlikely to be left "ownerless." This facility occupies an extremely convenient position, both for striking ISIS militants (a terrorist organization banned in the Russian Federation) in the Syrian desert, and for influencing the northern, northeastern and eastern parts of the country.
Previously, the airfield was a Syrian Air Force base, but in 2014 it was captured by ISIS fighters. In 2016, it came under the control of pro-American Kurdish and US military units, after the unsuccessful offensive of the Syrian Arab army, which was unable to break through to the base.
Recently VKS RF
strengthened
its presence at the Qamishli airbase, located 5 km from Turkey in the Syrian province of Al-Hasakah.