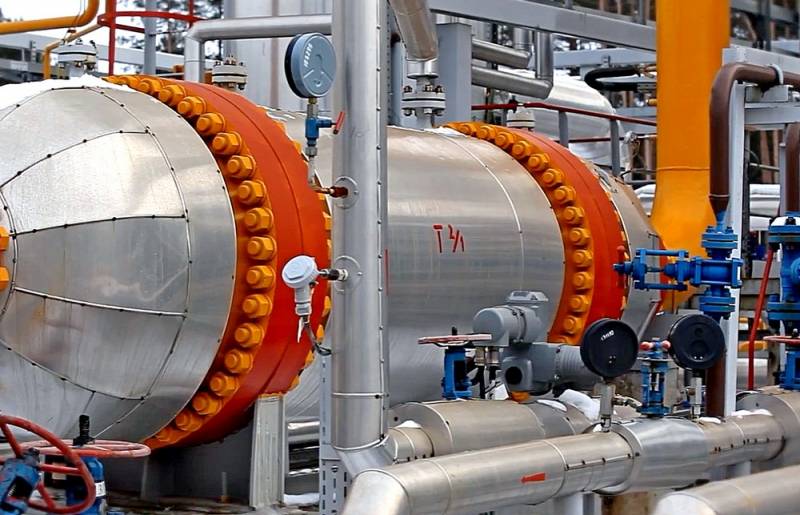 On November 6, direct deliveries of natural gas via the Yamal-Europe gas pipeline from Russia to Germany were terminated. This is evidenced by the data of the German gas transmission operator Gascade.
It is noted that the aforementioned transportation of energy raw materials stopped in the period from 09:00 to 10:00 Moscow time. After that, the physical reverse of the "blue fuel" began in the eastern direction, i.e. from Germany to Poland. By the middle of the day, such transportation reached a level of almost 140 thousand cubic meters. m per hour.
Gascade noted that this is not the first time this has happened. Last time a German gas transmission operator
reported
on the termination of direct gas supplies through the specified pipeline and the beginning of a real, not virtual, reverse to Polish territory on October 30. Then, direct transportation resumed on November 4, and now PJSC Gazprom has once again stopped pumping.
Note that part of the Yamal - Europe pipeline can operate in reverse mode. At the same time, PJSC Gazprom informed the previous time that all applications of European consumers for gas supplies from the Russian Federation are being fulfilled in full, and "fluctuations in demand for Russian gas depend on the actual needs of buyers."
We remind you that through this pipeline, with a length of more than 2 thousand km and passing through the territories of four countries - the Russian Federation, Belarus, Poland and the Federal Republic of Germany (from Russian Torzhok to German Frankfurt-on-Oder), 32,9 billion cubic meters can be pumped. m per year, or about 100 million cubic meters. m per day. At the same time, the culprit for the above stops is the Polish side, which in 2020 refused to extend the gas transit contract.