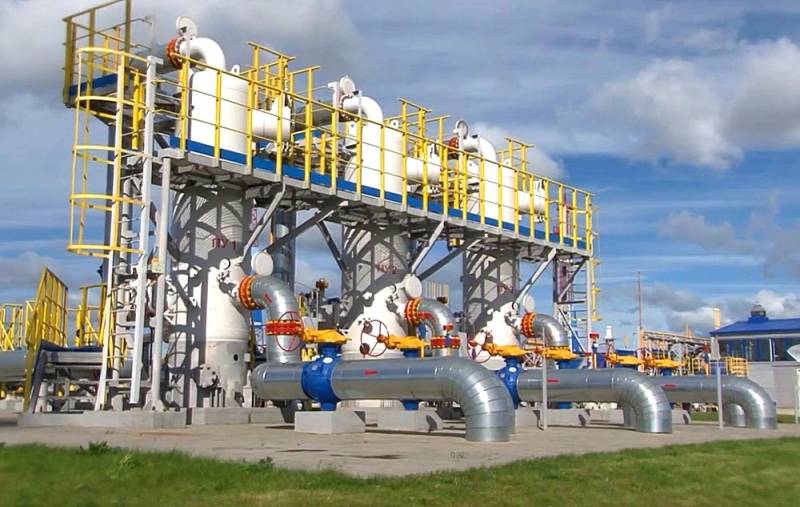 On October 30, Russia suspended the transit of gas to the European Union through Poland via the Yamal-Europe pipeline. This was announced by the German gas transmission operator Gascade.
According to the operator, in the period from 09:00 to 10:00 Moscow time, the pumping of "blue fuel" in the western direction dropped sharply. By 11:00 it completely stopped and the reverse of important energy raw materials began in the eastern direction in small volumes. At 12:00, the reverse of natural gas approached 168 thousand cubic meters per hour.
Gascade clarified that consumers in Poland can receive the specified raw materials not only from the Russian Federation, but also from Germany. Before that, there was a "virtual reverse", when the Polish side, in agreement with the FRG, took part of the gas from the transit stream. Now the reverse has become physical, since part of the Yamal-Europe pipeline can operate in this mode.
It is noted that the consumption profile and logistics of gas flows in the EU on weekends may change, as the industry consumes less raw materials. At the same time, this circumstance was superimposed on warm weather - cold weather in Europe is expected next week.
Note that the Yamal - Europe gas pipeline, with a length of more than 2 thousand kilometers, passes through the territory of four countries - the Russian Federation, Belarus, Poland and the Federal Republic of Germany (from the Russian Torzhok to the German Frankfurt-on-Oder). The pipeline's capacity is 32,9 billion cubic meters. m per year, or about 100 million cubic meters. m per day. At the same time, Warsaw in 2020 refused to carry out gas transit under an agreement that had existed since 1996, and Gazprom had to buy out the gas pipeline's capacity at auctions.
We remind you that on October 29 the price of gas in Europe fell below $ 800 per 1 cubic meters. Moscow is awaiting permission from Berlin and the EU authorities to commission the Nord Stream 2 gas pipeline with a capacity of 55 billion cubic meters. m of gas per year, passing along the bottom of the Baltic Sea, bypassing intermediaries.