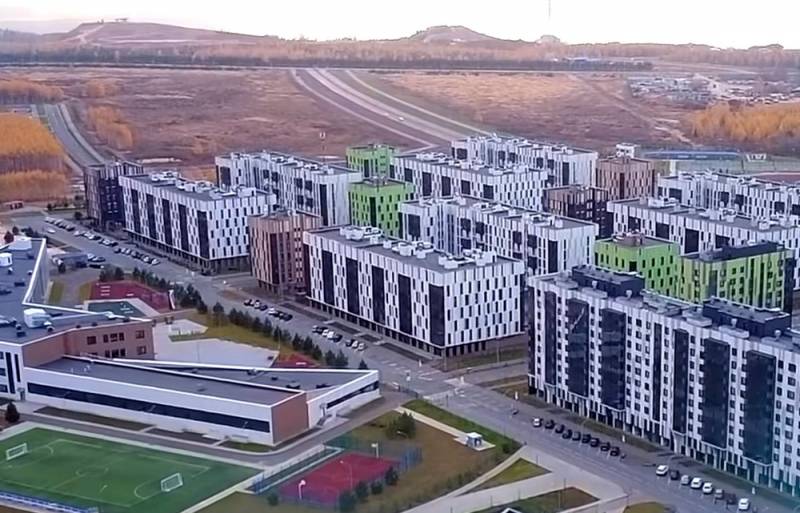 Russian Defense Minister Sergei Shoigu made a proposal to build five new cities in the country, and move the capital from Moscow to Siberia. Initially, such an initiative was perceived as an election campaign by United Russia. However, the project began to be taken much more seriously when it was supported by President Vladimir Putin.
It should be noted that our country already has experience in building cities from scratch. These are Innopolis, built on the basis of the university of the same name, Tsiolkovsky, which appeared thanks to the Vostochny cosmodrome, as well as the village of Ust-Luga, which received a "new life" thanks to the seaport.
Tellingly, all of the aforementioned settlements are built on the basis of city-forming enterprises. With the draft of the head of the Ministry of Defense, everything is different, and it is rather applicable for a planned
economics
, which causes some bewilderment among the adherents of the liberal approach.
Nevertheless, the construction of cities in Siberia and the Far East quite fits not only Russian, but also world trends. First, the center of business activity has been shifting from Europe to Asia for several years. Secondly, due to the underdevelopment of Siberia and the Far East, Russia continues to import strategically important resources, instead of developing its own mineral deposits concentrated in the region.
In addition, it is worth recalling that due to the accelerating processes of global warming, according to some scientists, by the middle of the century our Siberia
will
the main granary of the planet.