Just a few days ago we
Reported
that in the United States, nuclear scientists from Lockheed Martin Corporation were able to make an extraordinary
technological
breakthrough. According to company representatives, the developers were able to create a compact fusion reactor (KTR).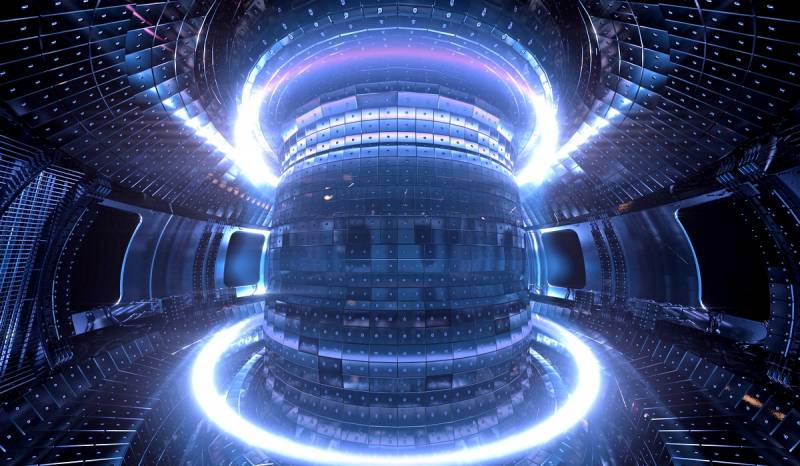 Two types of reactors, T4B and TX, have been reported that must meet the requirements of compactness and mobility. Lockheed Martin has announced the widespread use of its KTR: on civilian and military vessels, on submarines and even on airplanes and unmanned aerial vehicles.
Thermonuclear energy is considered more promising than nuclear, due to several factors. The productivity of such reactors can be higher than at traditional nuclear power plants, fuel for them is more common on the planet than uranium, and the generated waste should not produce radiation. Such technologies can provide the advantage of the United States over rivals in both
economics
, and in military affairs. However, the bravura messages of the Americans were criticized by Russian experts.
Skeptics point out that Lockheed Martin is a commercial structure, and its statements are more like a publicity stunt. The forecasts of the famous Massachusetts Institute of Technology, which deals with this problem closely, about the appearance of compact thermonuclear reactors no earlier than 2032, look much more serious. What has the American corporation really done? She patented something that she had not yet created, i.e. breakthrough for the future. Now, if someone tries to enter the fusion energy market with their own achievements, Lockheed Martin will drag them through the courts until he leaves his pants with years of costly litigation.
And there are precedents. Earlier, Rosatom planned to enter the foreign market with the project to create 60 nuclear reactors using the latest technology. For this, the famous German concern Siemens was involved as a partner. However, after that, the United States of America staged Siemens a real harassment, throwing fines and restrictive measures. The result of this pressure was the disruption of the ambition plans of the Russian state corporation.
The USA and the USSR, and now the Russian Federation, were and remain rivals in the field of nuclear energy and weapons. Recently, Vladimir Putin said that a compact nuclear reactor was created in our country. US competitors decided to kill
news
its "compact fusion reactor", which, most likely, is not yet available. Alexei Leonkov, editor of the Arsenal of the Fatherland publication, recommends skepticism about Lockheed Martin's high-profile statements:
The issue of controlled thermonuclear fusion is still open. But "stake out a clearing", it is possible to patent for this case. What if the Russians do? And the Americans already have a patent