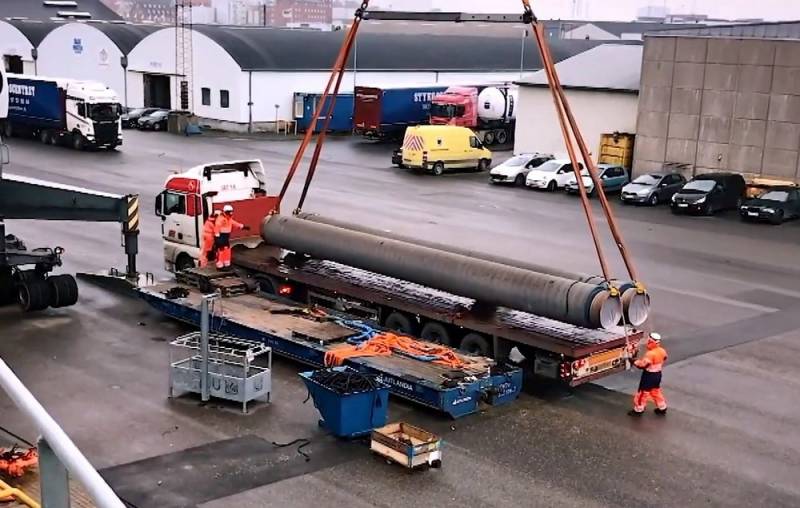 The agreements between Germany and the United States on the Nord Stream 2 gas transmission project may not completely suit Berlin, which for a number of reasons is forced to compromise with Washington. This was reported by
RIA News"
member of the committee for international
policy
Bundestag Waldemar Gerdt of the Alternative for Germany party.
A politician from the state of Lower Saxony clarified that some dissatisfaction with the Federal Republic of Germany
deal
with the Americans may be caused by the US disregard for the interests of the Germans. At the same time, great attention was paid to the interests of Kiev at these negotiations, because they spoke about guarantees of Ukraine's energy security. He noted that
economy
Germany is really in dire need of gas, so Berlin could make certain concessions on the issue of buying expensive American LNG.
They (mutual agreements - ed.) May provide, for example, the purchase of American LNG by Germany in a certain volume, on the other hand, given our deficit in the energy basket, we also need it, although it is expensive compared to the Russian pipeline (raw materials - ed. )
- he explained.
The MP called the deal "bargaining". In general, he is pleased with the lifting of American restrictions and the refusal to introduce new ones against Nord Stream 2, as well as progress in the negotiation process with Washington.
Note that on July 15, during a personal meeting, German Chancellor Angela Merkel and US President Joe Biden agreed that the termination of Russian gas transit through Ukrainian territory should not be allowed. At the same time, they agreed that Russia should not be allowed to turn Nord Stream 2 into a lever of pressure on Europe.