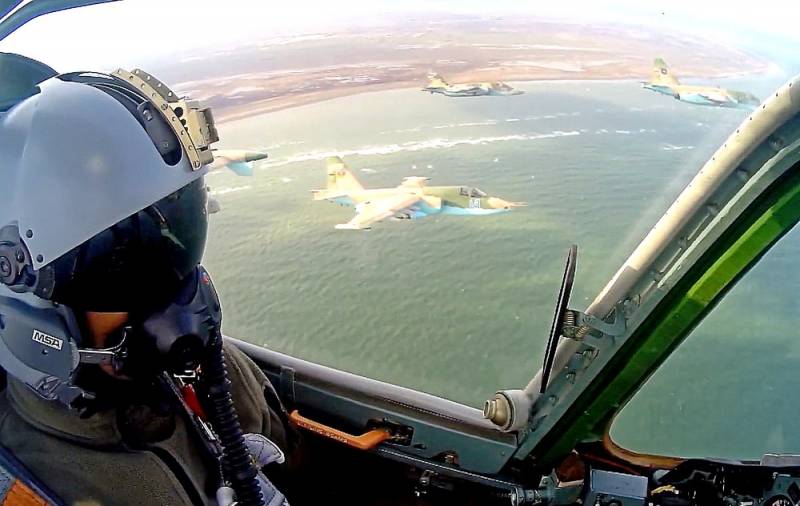 In mid-October last year, in the midst of another armed confrontation in Nagorno-Karabakh, Yerevan and Baku exchanged statements about the destruction of the enemy's air force Su-25 attack aircraft. However, both sides then did not provide convincing evidence, which caused mistrust among the expert community. Now the Armenian side has proven its claims by posting a video.
It should be noted that on October 14, 2020, the press secretary of the Armenian Defense Ministry, Shushan Stepanyan, reported on her Facebook account that "the air defense units of the Artsakh Defense Army" shot down the aforementioned Azerbaijani plane. The Azerbaijani Defense Ministry denied this information, specifying that the Su-25 did not take to the sky that day, and on October 18 informed the public about the destruction of a similar Armenian aircraft.
In a video that recently appeared on the Web, the Armenians showed exactly how the process of "landing" of the Azerbaijani Su-25 took place. Probably, the pilot died, since the canopy of the parachute, which was supposed to appear during the ejection, was not visible. In addition, the Armenians did not say anything about the capture of the Azerbaijani pilot.
We remind you that the last conflict in Nagorno-Karabakh lasted from September 27 to November 10. It ended
by signing
a tripartite agreement and the introduction of Russian peacekeepers into the region.