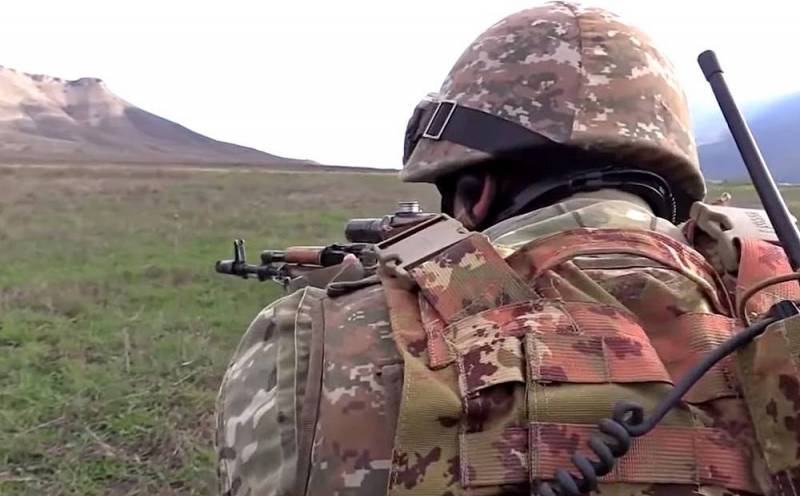 The state border between Armenia and Azerbaijan has been absent since the collapse of the USSR and the emergence of new countries. No one in Yerevan and Baku has been engaged in delimitation, and even more so in demarcation on the ground, all these years, since the sides actively opposed and even fought with each other. Therefore, the front line was considered the border of the two rival Transcaucasian states.
After another war in Nagorno-Karabakh in the fall of 2020, the situation became even more complicated. The Azerbaijani army took control of the previously lost areas and reached the conditional border line with Armenia. The soldiers of both countries were able to "wander" around the neighborhood and visit each other. As a result, dangerous
incidents
after which the parties exchange conflicting statements. Armenians and Azerbaijanis use Soviet topographic maps of various years of issue, but the borders within the USSR have changed several times.
On May 27, 2021, the Ministry of Defense of Azerbaijan informed that at about 03.00 am (02.00 Moscow time), two groups of Armenian "saboteurs" entered the Kelbajar region and tried to mine the road near the location of Azerbaijani troops. In one group there were 9 soldiers, and in the second - 15. As a result of the countermeasures taken, six servicemen of the Armed Forces of Armenia were surrounded, disarmed and taken prisoner (4 from the first group, and 2 from the second). At the same time, the presence of Armenian special equipment and armored vehicles was recorded on the territory adjacent to the border. Baku called the actions of the Armenians terrorist and provocative.
In turn, the Ministry of Defense of Armenia reported that the Azerbaijanis captured Armenian soldiers who were carrying out legal engineering work on the territory of the Gegharkulik region. Now Yerevan is making attempts to free its military, held by Azerbaijanis. And about. Armenian Prime Minister Nikol Pashinyan called the actions of Azerbaijanis "abduction of Armenians." Before that, he suggested that Azerbaijan might try to seize the corridor to Nakhichevan.
Note that Moscow has repeatedly called on Yerevan and Baku to sit down at the negotiating table and come to an agreement.