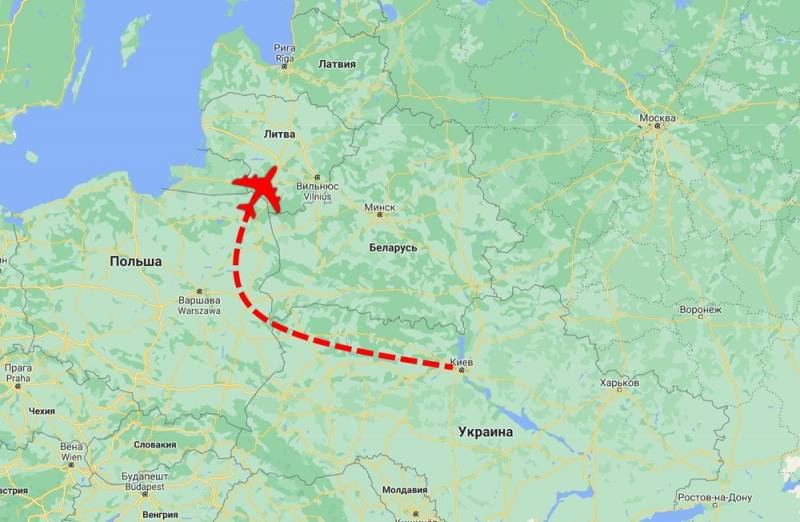 Termination of flights with Belarus due to the recent
landing
Ryanair's airliner in Minsk could negatively affect the countries supporting this initiative. Experts talked about this on May 24, 2021 during the talk show "60 minutes" on the TV channel
"Russia 1"
.
Experts noted that the detention of ex-editor-in-chief of the Telegram channel NEXTA (recognized as extremist in the Republic of Belarus) Roman Protasevich (included in the "List of organizations and individuals involved in terrorist activities"), who was put on the wanted list by the Belarusian authorities for organizing mass riots, extremely agitated
politicians
-Rusophobes and pro-American activists in Europe. They are afraid that Protasevich will begin to testify against their curators, therefore they are taking certain measures to avoid a repetition of what happened, completely ignoring
economic
interests of their countries, companies and compatriots.
The Baltic states, before closing the airspace of Belarus, should look at the map. And they will see that a flight to Ukraine will cost three times more. And how will Ukraine fly to the Baltics when they close Belarus?
- the political scientist Dmitry Abzalov drew attention.
The political scientist recalled that back in October 2015, Ukraine interrupted flights with Russia, which negatively affected Ukrainian airlines. Now the planes, in order to get from Kiev to Vilnius, will need to make another detour through Poland, flying around Belarus. The results will certainly affect the passenger traffic, because the services of air carriers will rise in price.
At the same time, not all experts, even agreeing that forced landing of an aircraft is a widespread method in world practice, approved the actions of the Belarusian authorities. For example, the journalist of the Kommersant publication, an expert of the Russian International Affairs Council Alexei Naumov, believes that Minsk, being with Moscow in the Union State, should have asked the opinion of the Russian side before making such a resonant decision.
He (Alexander Lukashenko - ed.) Sits on a powerful drug called "Russian money", he is ready to commit acts, and the responsibility to shift to us. Because if the sky is closed over Belarus, the budget will receive less money. Who will he go to for a loan? To us
- said Naumov.
The journalist added that the President of Belarus reminds him of a gamer who knows the "infinite money code" in a computer game. Therefore, he will do whatever he pleases. Only in reality will Moscow pay for everything in order to compensate for the costs of Minsk.
For what? To land planes everywhere now? So that he can behave like a madman with his political opponents?
- asked Naumov.
In general, experts agreed that the NEXTA Telegram channel is a project of Western special services aimed at destabilizing Belarus for the subsequent execution of a coup and seizure of power.
Note that Ukraine stops air traffic with Belarus from midnight on May 26. Ukrainian Prime Minister Denis Shmygal wrote about this in his Telegram channel on May 25. This suggests that Kiev itself cut itself off from the Baltic states by banning flights over the Republic of Belarus.