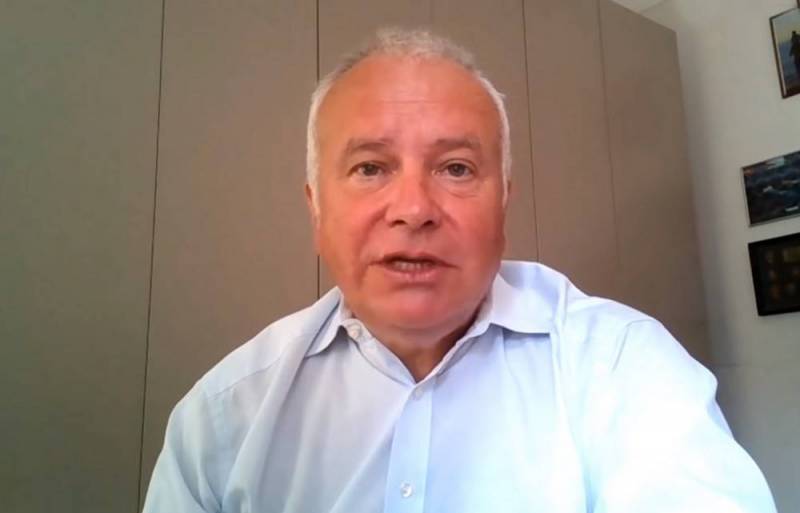 Disagreements between the European Union and Russia do exist and they are serious, but not so much as to unleash another "cold war" for this. The EU soberly evaluates what is happening and understands perfectly well that if a real conflict with the Russian Federation arises, then it will not be possible to stop it just like that, without consequences. About this newspaper
"Sight"
said political scientist from Germany Alexander Rahr, commenting on
words
Head of European diplomacy Josep Borrell on Brussels' unwillingness to aggravate relations with Moscow.
The expert noted that Europe pays great attention to "Russian problems". Currently, there are two points of view on how the Europeans should build further relations with the Russians. He clarified that Borrell speaks on behalf of the part of Europe that normally belongs to the Russian Federation.
On the one hand, Eastern European countries and partly Western Europeans, such as the Green Party in Germany, are in favor of a very tough dialogue with Russia. On the other hand, there is a more welcoming Western Europe
- he explained.
Rahr explained that Europe sees Russia "building up its muscles" and is gradually moving away from cooperation with the EU. This is very unpleasant for many Europeans, because they do not want to lose Russia, even taking into account the fact that Moscow will not take the path of Euro-Atlanticism.
The differences are, of course, serious, but not enough to start a new Cold War. What for? Because of which? Because of different values? This is funny
- he is convinced.
The political scientist added that the contradictions sometimes reach the point of absurdity. For example, the EU is in no hurry to approve a Russian vaccine against COVID-19. He called it madness to speculate that the Russians could stop being allowed into the EU because of this. Moscow will respond in a mirror image that it will be tantamount to a new "iron curtain". However, there are enough sane people in Europe who will not allow such a development of events.
He drew attention to the fact that official Berlin is ready to conduct a dialogue with Moscow if violations of human rights in the Western sense stop in the Russian Federation. Moreover, in Russia such
policies
viewed as an unceremonious interference in their internal affairs.
Because of this, the conflict can become even more dangerous, which is why Borrell is right when he calls for finding common ground despite existing contradictions.
He summed up.