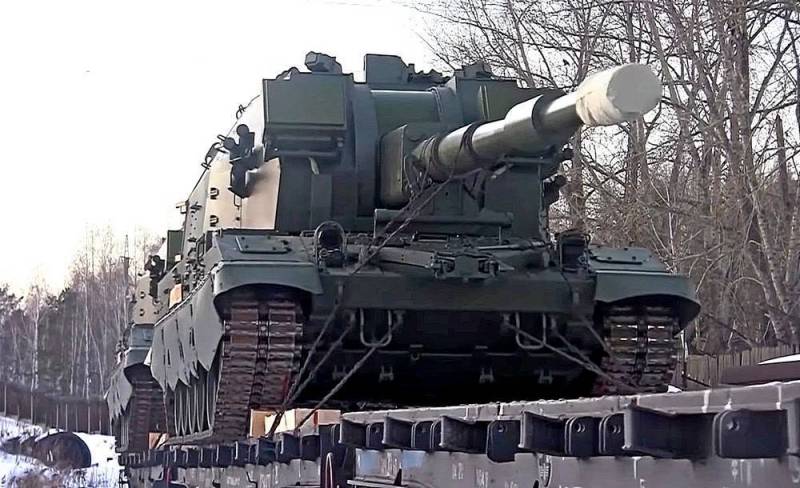 Following Washington, London and Berlin commented on the concentration of Russian troops on the Ukrainian border. Before that, Ukrainian Foreign Minister Dmitry Kuleba talked with the heads of the foreign affairs agencies of Great Britain and Germany.
On April 2, 2021, British Foreign Minister Dominic Raab wrote on his Twitter account about the conversation with his Ukrainian counterpart and the issues raised. The British minister informed about London's "extreme concern" about what is happening. He specified that Great Britain supports the sovereignty and territorial integrity of Ukraine.
Simultaneously, a statement of the German Foreign Ministry appeared on the official Twitter account of the department. It said that German Foreign Minister Heiko Maas had spoken with his Ukrainian counterpart and Berlin was closely watching the events. The German side also called for a reduction in the level of tension in the Donbass in order to maintain the ceasefire.
At the same time, Ukrainian President Volodymyr Zelenskyy made a video message to the nation, posting it on his Facebook page. The head of state announced the readiness of the Armed Forces of Ukraine "to rebuff anyone", which strengthens Ukraine's position for a peaceful settlement and a diplomatic path to return all lost territories. He said that Ukraine is supported by the international community, Europe and the United States. One of the confirmation of this is the telephone conversation that took place that day between him and US President Joe Biden.
We discussed the situation in Donbass in detail. President Biden assured me that Ukraine will never be left alone against Russian aggression
- Zelensky stressed.
Before that, the Commander-in-Chief of the Armed Forces of Ukraine Ruslan Khomchak announced the readiness of the Ukrainian army to attack the DPR and LPR. At the same time, he drew attention to the risks that such a campaign carries. In addition, due to the aggravation of the situation in Donbass, a meeting of representatives of the Ukrainian law enforcement agencies with the military attachés of NATO countries took place in Kiev. Moreover, the head of the Pentagon Lloyd Austin in a telephone conversation with his Ukrainian counterpart Andrey Taran
guaranteed
Ukraine support from the United States in the event of a military conflict with Russia.