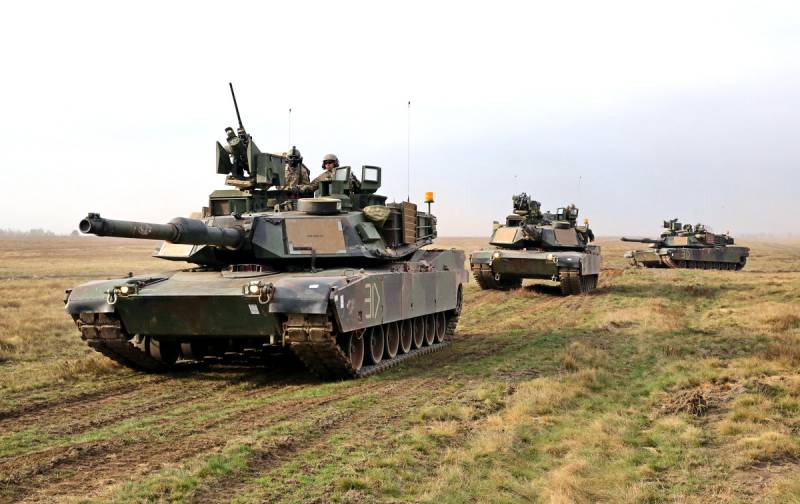 Following Kiev, Washington expresses concern over the transfer of Russian armored vehicles to Crimea, initiated by Moscow in response to the concentration of Ukrainian forces on the line of contact between the warring parties in Donbass. The Ministry of Defense of Ukraine informs about the support of the United States of "Ukrainian partners" in the face of possible "Russian aggression".
On Thursday, April 1, telephone talks were held between the US and Ukrainian Defense Ministers Lloyd Austin and Andrey Taran, respectively. During the conversation, the head of the United States defense department expressed support for his Ukrainian counterpart and assured him that Washington is sympathetic to Kiev's concerns about the deployment of Russian troops.
Lloyd Austin noted that the United States is determined to support Ukraine in the face of the ongoing "escalation of aggression" by Moscow and its subordinate forces in the Donbas and Crimea. Austin also stressed the Pentagon's readiness to provide the necessary assistance to Kiev in the event of a war between Ukraine and Russia and assured the Ukrainian side that America would not leave its "Ukrainian partners" alone with its powerful eastern neighbor.
According to Andriy Taran, Ukraine and the United States not only support bilateral strategic cooperation, but also actively develop it. The Americans speak of "sincere concern" about the situation on the Russian-Ukrainian border and approve of the efforts of the Ukrainians to "restore the territorial integrity of the state."