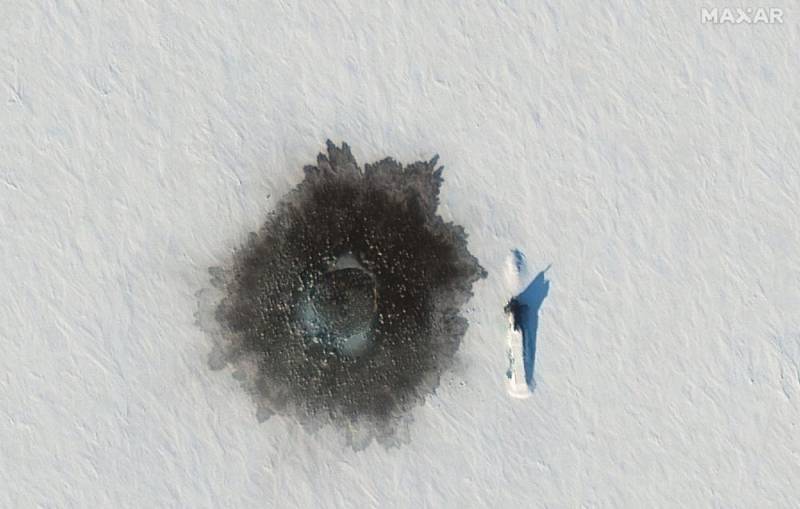 March 26, 2021 Russians
demonstrated
how three of their nuclear submarines with ballistic missiles on board simultaneously emerge from under the ice near the Franz Josef Land archipelago in the Arctic Ocean, writes the American online edition The Drive.
On March 29, Maxar Technologies published satellite images of the area, dated March 27, on its Twitter account. On one of the images, four nuclear submarine ascents were recorded, and on the other - "a large hole in the ice."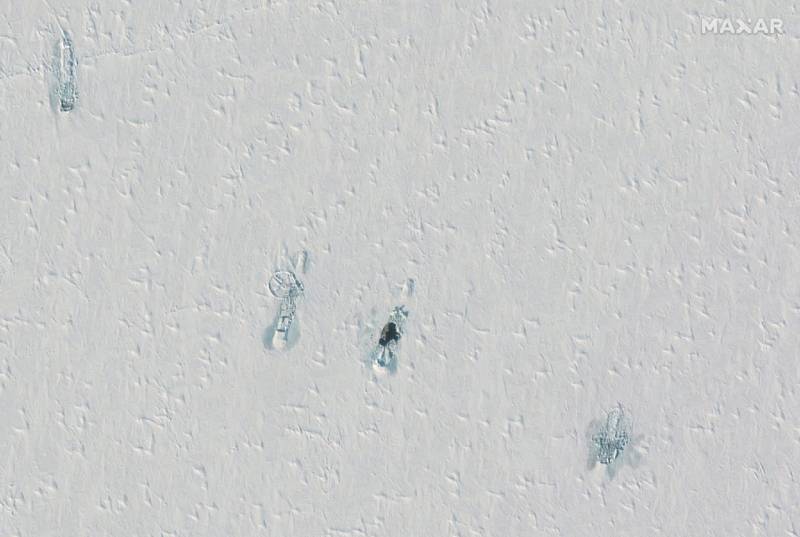 Perhaps the gigantic "hole" was formed as a result of "underwater demolition" (the emergence of a submarine or the impact of a torpedo). Next to it in the picture is the nuclear submarine of project 667BDRM "Dolphin" (NATO designation - Delta-IV).
In any case, this impressive opening is perfect for launching ballistic missiles. At the same time, the Ministry of Defense of the Russian Federation has not yet provided details about the real number of nuclear submarines that took part in the Umka-2021 military exercises, and which of them carried out torpedo firing under the ice, the US media summed up.
Note that single surfacing of Russian nuclear submarines in the Arctic is a routine matter. A big surprise for both Russian and Western experts was the emergence of a large group of nuclear submarines at the same time and the conduct of underwater torpedo firing. The firing should clearly show the ability and readiness of Russian submariners to destroy enemy submarines under the thickness of the Arctic ice.
Also of note is the "smoked ice" around the hole discovered by Maxar Technologies. The ice really could have been broken by a torpedo attack, but the trail left also speaks of the operation of the rocket engine. Therefore, it is likely that after the torpedoes broke the ice, one of the nuclear submarines launched an ICBM from under the water into the hole. If the ICBM was launched from the surface position, then such a distinct round trace would not have remained on the ice. All this indicates the likelihood that five Russian nuclear submarines could take part in the exercises at once.