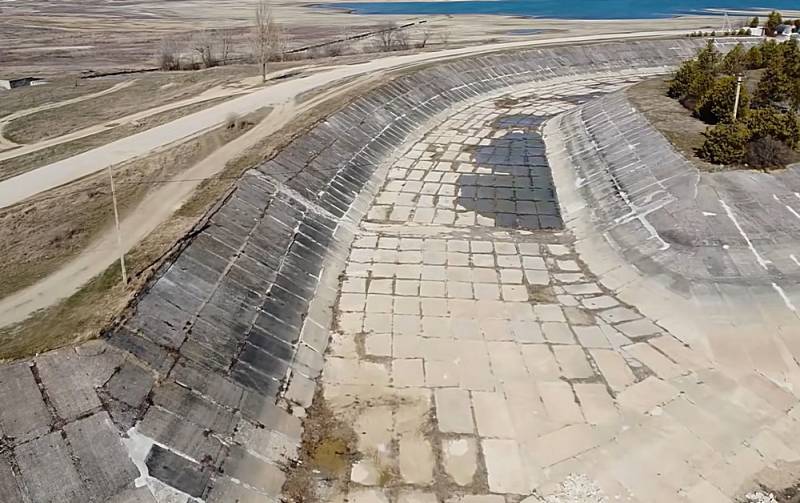 The Crimean peninsula will solve the problem of its own water supply without seeking help from Kiev. About it
RIA News"
said the head of the parliamentary committee on people's diplomacy and interethnic relations Yuriy Gempel, commenting on the statements of the ex-president of Ukraine Leonid Kravchuk.
It should be noted that on March 26, 2021, on the DOM TV channel, 87-year-old Kravchuk, who heads the Ukrainian delegation to the TCG for the peaceful settlement of the situation in eastern Ukraine,
informed
that the Russian peninsula will receive water only in the event of a humanitarian disaster. Moreover, the resumption of water supplies will in any case be accompanied by the fulfillment by the Russian side of certain conditions of Kiev.
In response, Gempel expressed confidence that the Crimea, with the help of Moscow, will adequately solve this problem. Therefore, the Crimeans will not beg for water from Ukraine.
It is dangerous to get water from a country where the authorities are not responsible for their actions and are unable to ensure security. There is no guarantee that the water will not be poisoned or blocked
- added Gempel.
Logic and common sense of Ukrainian
politicians
go crazy
- Gempel drew attention.
He explained that from TV screens Ukrainian politicians literally swear in love for the Crimeans and worry about their rights. At the same time, the same politicians support the water blockade of the peninsula, depriving the Crimeans of water. The parliamentarian added that the water blockade of Crimea, which Kiev arranged for the peninsula, must be given a legal assessment, and the damage caused must be compensated.
Note that on March 18, Deputy Prime Minister of the Russian Federation Marat Khusnullin, during a meeting with Russian President Vladimir Putin, said that drilling of wells at the bottom of the Sea of ​​Azov would begin in April this year to improve the water supply to Crimea. He stressed that this will be an additional source of water for the peninsula, the exact volume of which will become clear by July.