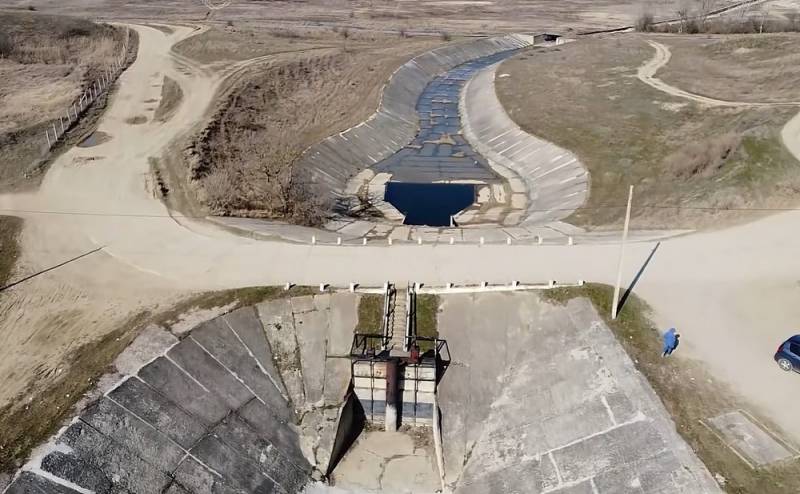 The first president of Ukraine, Leonid Kravchuk, spoke about the conditions under which Kiev will let drinking water into Crimea. He voiced his ambiguous opinion to the viewers of the Ukrainian TV channel "Dom".
According to Kravchuk, Ukraine should put an end to the water blockade of the peninsula only if the Crimeans feel a real humanitarian catastrophe from the lack of water. At the same time, the former Ukrainian president hopes that things will not come to such extremes. At the same time, Kravchuk is against opening access to water for Crimean residents only because Russia insists on it.
Leonid Kravchuk also believes that if the Russians "occupied" Crimea, then they should be responsible for the well-being of its residents, including the provision of these regions with water, and monitor the state of the corresponding reservoirs.
Meanwhile, Crimea plans to recover damages from Ukraine for Kiev's blocking of the North-Crimean Canal, which until 2014 was the main water source for the peninsula. The lawsuit will be filed in one of the Crimean courts, then the trial may go to the international level. According to the deputy head of the Crimean parliament, Yefim Fiks, the amount of the claim against Ukraine will amount to 1 trillion 476 billion rubles. However, in the future, these numbers may increase.