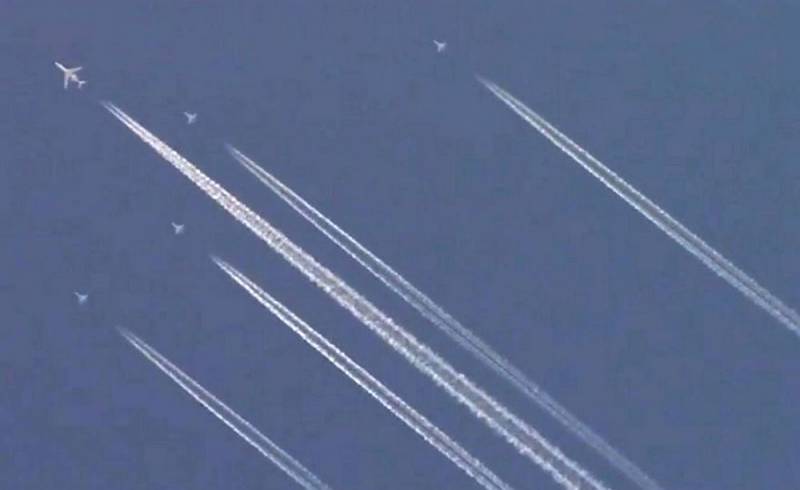 On March 2, 2021, according to the rotation plan of the aviation group of the Russian Aerospace Forces in Syria, four heavy Su-35S fighters returned to Russian territory from the SAR, accompanied by the Tu-154M leader aircraft (tail number RA-85042). The public was informed about this by the Telegram channel "Hunter's Notes", which monitors the airspace and navigation services.
It must be assumed that the combat group, which arrived on February 18 and consisted of 4 Su-35S, was their replacement.
- the author considers.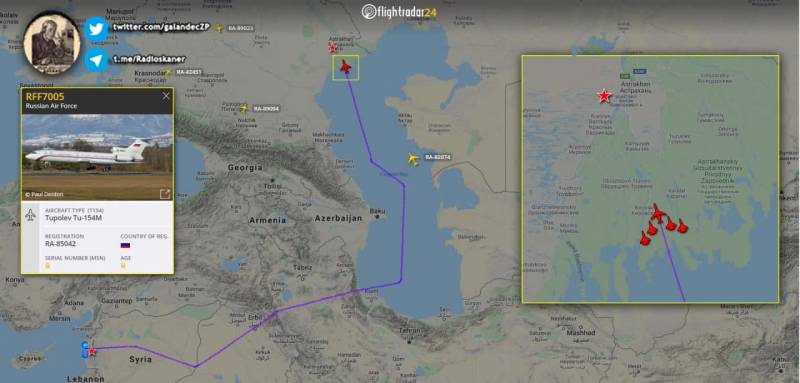 Note that in
specified
On the same day, the aforementioned Tu-154M departed from the Privolzhsky airfield in the Astrakhan region to the Russian Khmeimim airbase in Syria. This board acted as the leader for the group of fighters of the Russian Aerospace Forces. Now this Tu-154M flew back to the same airfield. Consequently, after a while, his next flight to the SAR will take place.
We remind you that the Russian military operation in Syria has been going on since September 2015. Moscow helped Damascus maintain its sovereignty, turning the tide of the war. During this time, a large number of Russian servicemen, who gained invaluable experience in conducting real combat operations, managed to visit the SAR. Russian military and designers managed to check the work
equipment
, which undoubtedly benefits the defense capability of the Russian Federation.