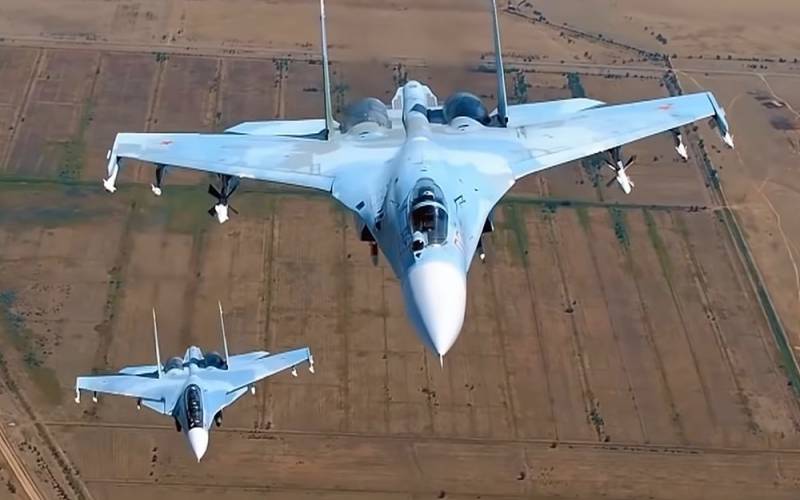 On Thursday, February 18, Tu-154 headed from the Astrakhan region from the territory of the Privolzhsky airfield towards the Russian air base Khmeimim in Syria. This aircraft acted as the leader for a group of combat aircraft of the Russian Aerospace Forces.
Military experts do not yet have a consensus on the purpose of the transfer of combat aircraft to Khmeimim - whether it is a strengthening of the air group of Russian troops or a banal rotation.
However, planes arrive in Khmeimim not only from Russia. So, earlier the media reported on the landing of aircraft from Iran at the Russian airbase in the SAR. Presumably, the Iranians are thus transferring short-range missiles to Syria, which are planned to be used against the pro-Turkish forces - it is likely that Tehran intends to launch a series of attacks on the Ankara-backed militants and their depots.
equipment
and weapons.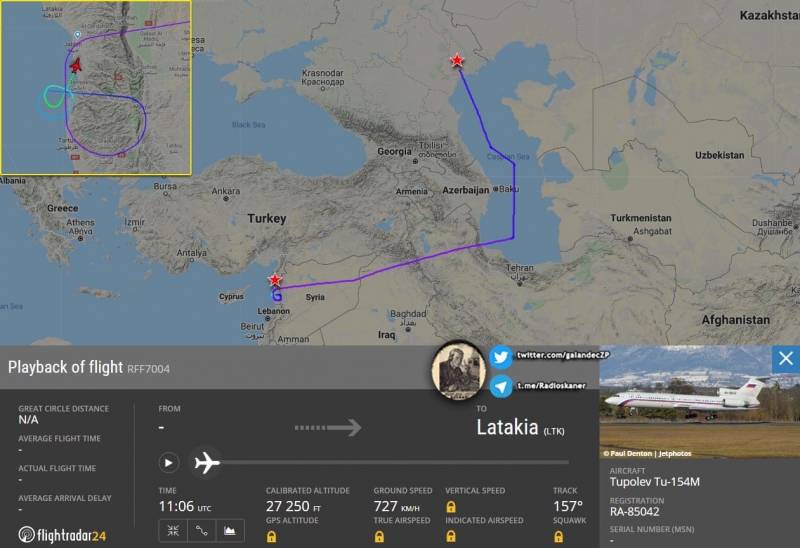 Earlier, the Iranians used the airport in Damascus to transport their military assets, but due to the danger of Israeli air strikes, Tehran decided to use the Russian Khmeimim airbase.
Meanwhile, in early February, attacks on Khmeimim were delivered from the territory of the de-escalation zone in Idlib, where terrorist armed groups operate. The Russian airbase was attacked with multiple launch rocket systems. But the deeply echeloned air defense system successfully repulsed the attacks of the militants.