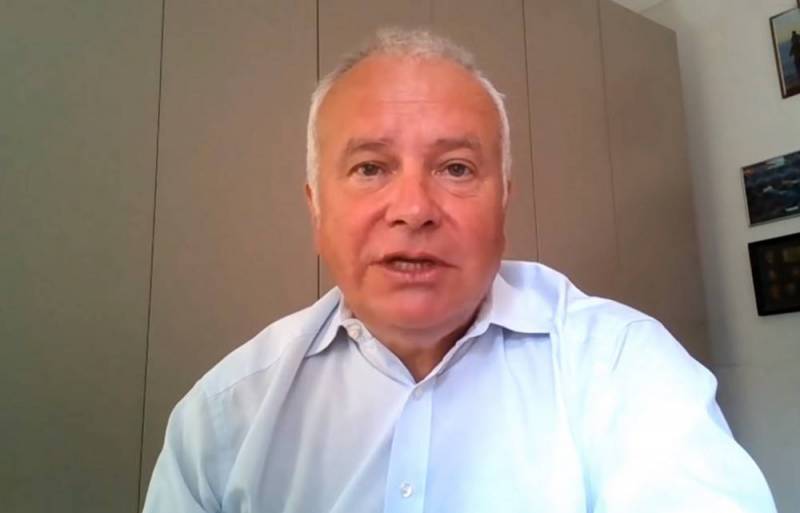 Ukrainian President Volodymyr Zelensky is desperately trying to please the new head of the United States, Joe Biden, and the Democratic Party behind him. Zelensky's rating inside the country is rapidly declining, so in order to maintain power, he can decide on any act and go for broke. The famous German political scientist Alexander Rahr wrote about this in his Telegram channel.
Zelenskiy launched an offensive against Russia. Something bad got into his head. Hits pro-Russian sentiments in Ukraine. Further bans and sanctions against people from Medvedchuk's team are ahead. The time of violent provocations and repressions is approaching. People in Kiev are afraid of dirty tricks. G7 Ambassadors Zelensky has already informed that he is going "into battle against the enemy force - Russia"
- Rahr wrote, commenting on Zelensky's closure of a number of TV channels in Ukraine.
According to the political scientist, Zelensky decided to take advantage of the international situation around the Russian opposition leader Alexei Navalny, because there is tremendous pressure on Moscow now. Probably Kiev believes that now is the right time to show Washington the maximum readiness to "contain Russia." In turn, Washington is pushing the Ukrainian leadership to take active anti-Russian actions. In such a situation, anything can happen, so provocations in the Donbass or in the Kerch Strait cannot be ruled out.
If Zelenskiy goes directly against Medvedchuk, he will personally offend Putin. Apparently Zelenskiy realized that
Laschet, who will replace Merkel
, will be closer to Russia than to Ukraine. Hence, he stopped hoping for Berlin. At the same time, Macron is losing ground in Europe. Zelenskiy senses that his position is becoming weaker in the Normandy format. Now Berlin and Paris demand more compromises from Kiev
- The expert added.
Rahr is convinced that with his actions Zelensky is driving himself into the electoral corner. Soon he will lose the trust of the overwhelming majority of those people who voted for him in the elections and made him head of state.