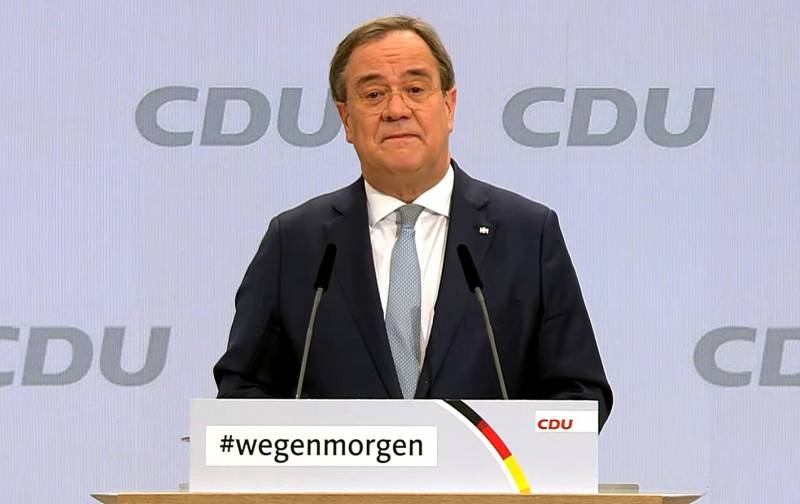 On January 16, 2021, 59-year-old Armin Laschet, Prime Minister of North Rhine-Westphalia, became the new chairman of the ruling Christian Democratic Union party in Germany. As a result of the second round of elections at the online party congress, 521 delegates voted for him remotely, and 466 voted for his competitor, Friedrich Merz, German media reported.
According to German federal law, delegates must now confirm their will in writing. The counting results will be released on January 22nd.
It should be noted that the loser Merz has an ambiguous position on the Nord Stream 2 gas transmission project. He proposed introducing a moratorium on gas pumping for several years. More recently Merz
indignant
"The barbaric actions of Russia" and unsubstantiatedly accused the Russian leadership of the flow of refugees to Europe, as well as the attempt on the life of opposition leader Alexei Navalny.
In contrast, Laschet is a centrist and moderate politician. He is the only candidate who had experience in managing an entire region, in this case, the most populated and one of the largest in terms of area. He is closest to
policy
hosted by Angela Merkel.
Laschet confirmed this in his campaign speech, saying that he favored consensus and the unification of Germans, which Merkel, who was close to him ideologically, had repeatedly called for. On Nord Stream 2, he adheres to the official position of the government. Thus, the German politician most comfortable for Russia became the successor of Merkel.
We remind you that elections to the Bundestag (parliament) are to take place on September 26 this year. After which a new government of Germany will be formed. Chancellor Merkel is leaving politics, and the decision on who will be the next head of government will be made in consultations of the CDU-CSU alliance.