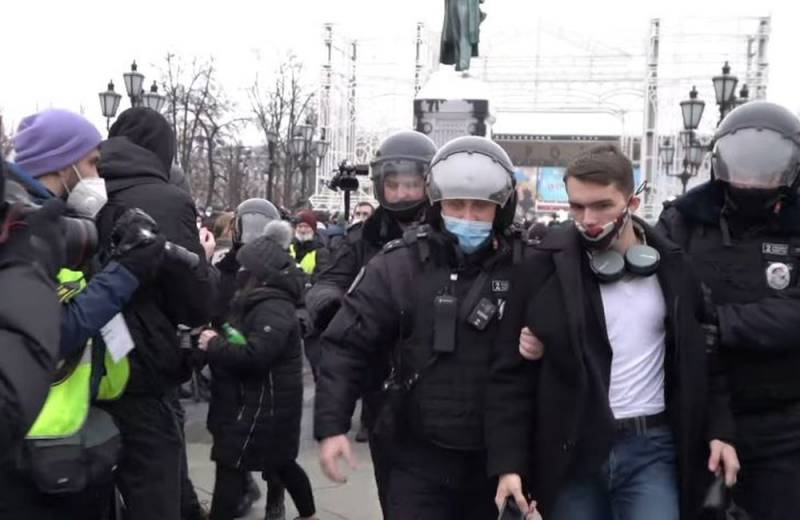 The foreign ministers of Estonia, Latvia and Lithuania call on the European Union to impose anti-Russian sanctions for the actions of the Russian police against the protesters on January 23, 2021. This is stated in a joint statement by the three heads of the aforementioned departments of the Baltic countries, posted on the Twitter account of Estonian Foreign Minister Urmas Reinsalu on the same day.
The text says that they strongly condemn the detention of "peaceful protesters" in Russia. The ministers demanded the immediate release of all detainees who support Russian opposition leader Alexei Navalny.
All of us in the EU must vigorously take restrictive measures against Russian officials responsible for the arrests
- summed up in the statement.
It should be noted that the above-mentioned Baltic ministers, worried about human rights in the Russian Federation, for some reason are not worried about the actions of the police in Germany, France, Great Britain or the United States, not to mention the demands to impose some kind of restrictions against these countries. Anti-Soviet Russophobes are exclusively interested in Russia, they simply have no other target.
At the same time, it is absolutely not surprising that such a publication appeared on the Estonian platform. For example, recently in his New Year's address to the nation, Chairman of the Riigikogu (Parliament) of Estonia Henn Põlluaas from the nationalist Conservative People's Party (EKRE) did not hesitate to
laid eyes
part of the Leningrad and Pskov regions of Russia.