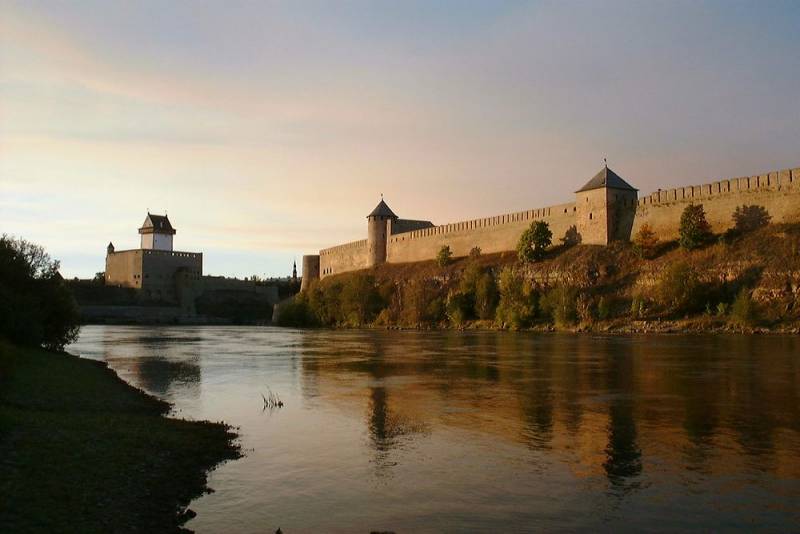 Local nationalists in Tallinn and anti-Soviet Russophobes in Estonia generally have a very painful topic of territorial claims against Russia in the form of "lands annexed by the Soviets". For example, the chairman of the Riigikogu (parliament) of Estonia, Henn Põlluaas from the Conservative People's Party (EKRE), in his New Year's greetings did not bypass this issue and did not hesitate to lay his eyes on part of the Leningrad and Pskov regions of the Russian Federation.
The speaker said that the Tartu Peace Treaty of 1920, which defined the border between Estonia and the RSFSR, "is still alive". In his words, this document is valid under international law. He recalled that in 2020, the Estonians celebrated the 100th anniversary of the treaty.
Põlluaas noted that the RSFSR was the first state to recognize the independence of Estonia. Then part of the Pskov province (now the Pechora district of the Pskov region) and the territory on the right bank of the Narova River (Narva), now the Leningrad region, went to Estonia. In 1944, these lands were transferred back to the RSFSR.
The appeal of the head of the Estonian legislative body, who elects the head of state (president) and exercises control over the activities of the executive branch (government), was published on the official website of the parliament. In 2020, Põlluaas already announced something similar. In March of that year, he demanded that Moscow return the "annexed territories".
Moreover, it was not only he who made such openly unfriendly statements. In May 2019, the head of the Estonian Interior Ministry and the leader of the nationalist EKRE, Mart Helme, said that Russia allegedly "holds the lands of Estonia."
In Moscow, they react extremely negatively to such "proposals", calling them unacceptable. However, not all Estonian
policy
share the point of view of Põlluaas. Estonian President Kersti Kaljulaid has repeatedly pointed out that the country was taken into the EU and NATO on condition that it renounced territorial claims to its neighbors. The head of the Estonian government, Juri Ratas, also said that Tallinn has no territorial claims against Moscow. At the same time, the leader of Estonia's largest opposition Reform Party Kaya Kallas called the claims against Russia stupidity.
Note that the aforementioned Treaty of Tartu is the reason that Russia and Estonia have not yet ratified a new agreement on the border between the countries. It was signed back in 2005. However, Tallinn linked the ratification to an invalidated treaty, after which Moscow withdrew its signature.