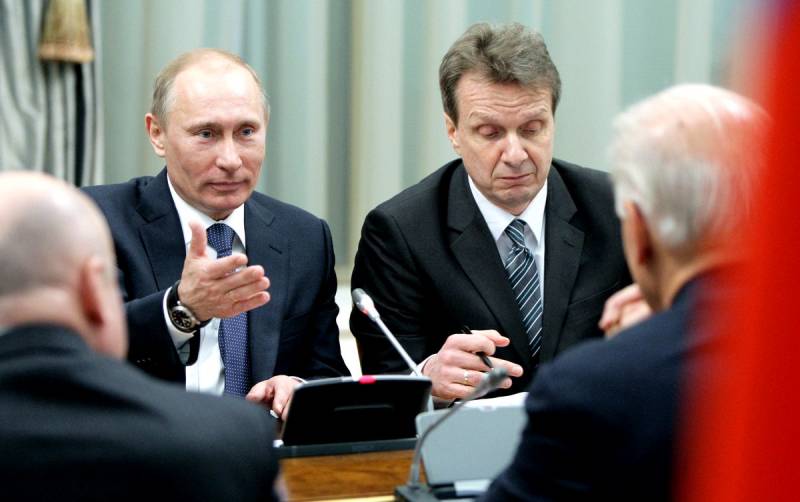 Judging by yesterday's and today's events on Capitol Hill, the Democratic Party is coming to power in the United States for a long time. It is worth recalling that during the election race, Joe Biden threatened Russia with "hellish sanctions." So what new can they come up with in the White House that we haven't seen yet?
Speaking of sanctions, it should be understood that they are introduced not for their own sake, but to achieve certain specific goals. If under the Republicans, the United States carried out one
policies
, then under the Democrats it will undoubtedly seriously change.
For the "imperial" Trump, our country with its 3% contribution to world GDP was not of particular interest, his main efforts were focused on curbing the development of China. Nevertheless, Russian gas exports "flew in" to Europe, which represented real competition for the supply of expensive American LNG. The result was sanctions against Nord Stream 2 and Turkish Stream. Also, Washington has introduced restrictive measures against astronautics, nuclear energy, defense sector enterprises and the domestic civil aircraft industry, which has just begun to raise its head with the promising MC-21 medium-range airliner. Donald Trump's priorities were clear: preventive containment of any attempts by the Kremlin to revive those high-tech industries in Russia that could represent real competition for American industry.
Under Joe Biden, things will be a little different. "Globalists" are interested not so much in returning our country to the Stone Age, but in taking it back under full control and returning it to the world system of the division of labor as a peripheral raw material colony headed by a leadership loyal to the States. The degradation and liquidation of the remnants of Soviet industry under them will continue naturally. To do this, it is necessary to put "your little man" in the Kremlin, but Vladimir Putin is clearly not going to go anywhere, so there is a conflict of interests. The situation is aggravated by personal enmity between the leaders of the American Democratic Party, which has returned to power in the United States, and the Russian president. From all that has been said, it follows that the "hellish sanctions" under Joe Biden will have as their ultimate goal precisely regime change in our country. There are two ways to achieve this result.
At first
, Russia should begin to receive less income, which will lead to a decrease in the federal budget's ability to implement social
economic
obligations to the population. It is highly probable that the new restrictive measures will affect key export items - trade in hydrocarbons and other raw materials, weapons and food.
In general, everything is clear: the United States will continue to harass Russian gas pipelines, the Arctic projects of Rosneft will fall under "environmental" sanctions, and restrictive measures will be imposed on buyers of domestic weapons. With regard to the agricultural sector, Washington may impose sanctions on companies supplying seeds to Russia, fertilizers, chemical plant protection products, agricultural
machinery
and accessories for her. The country will earn less, the "shrunken" federal budget will have to be scattered like a "trishkin caftan" on import substitution of everything and all at once. Many costs will have to be tightly sequestered. Obviously, this will not bring popularity among the people to the head of state.
Secondly
Joe Biden could start an era of personal sanctions directly against President Putin and his inner circle. The first step has already been
made
, when Vladimir Vladimirovich and Dmitry Anatolyevich refused to be admitted to the most important sporting events in the world in the next two years. With the fact that the West has sheltered opposition blogger-whistleblower Alexei Navalny, it is easy to guess that his "investigations" will be taken as reasons for personal sanctions.
And we can talk not only about some secret accounts or other assets recorded on someone from the president's confidants. Under this "sanctions" sauce, the actual confiscation of the assets of the largest domestic oligarchs from Putin's entourage can be carried out, as recently happened with the billionaire Oleg Deripaska. Let us remind you that now control over our Rusal belongs to Western top managers in the voice of the British Lord Barkley.
In general, all this will have an extremely negative impact on economic and political stability in Russia.