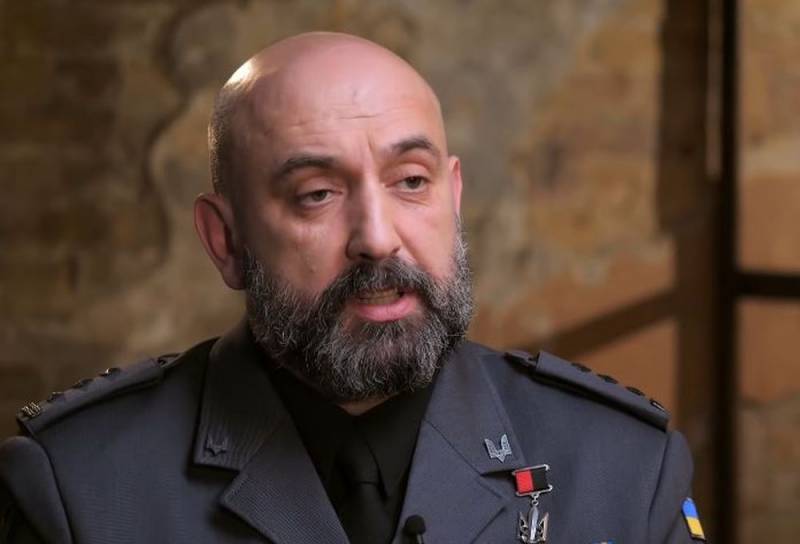 December 25, 2020 President of Ukraine Volodymyr Zelensky made a loud
statement
, which concerned a possible mobilization for the war with Russia. Deputy Secretary of the National Security and Defense Council of Ukraine, Russophobe, General of the Armed Forces of Ukraine Serhiy Krivonos, assessed the plans of the Supreme Commander-in-Chief regarding the Russian Federation, as reported by the Ukrainian media.
We will all fight, we will all be mobilized - both men and women
- Zelensky said, outlining the version of Russian aggression from the Crimea.
In response, General Krivonos allowed himself to criticize the leader of the country, because, unlike Zelensky, he really fought (he went all the way to the first deputy commander of the MTR of the Ukrainian Armed Forces) and at least understands what he is talking about.
Krivonos expressed reasonable doubts that the mobilization plan would be fulfilled and the president's idea of ​​"about everyone" would be implemented. He noted that the circle of the head of state is diligently trying to convince Zelensky of the possibility of such a scenario.
They tell the president that they can do it. And we, who went through this and saw everything with our own eyes, understand that even if theoretically it is possible to mobilize men and women, are these people trained to hold weapons in their hands? No. Do they want to do this? No
- emphasized the general.
Krivonos recalled that in 2014, many people volunteered for the front, but a huge number remained at home, and when the mobilization was announced, they began to evade it.
They fled from mobilization. And in 2018, when martial law was introduced, they also fled. And everyone will run away again
- stated Krivonos.
In his opinion, we must first make sure that the state has a mobilization reserve. For this, it is necessary to carry out educational and ideological work with the population. It takes years. But most importantly, people need to be trained to use different weapons.
We are not fighting with meat, we are not leaving tens of thousands of people. On the other hand, look at the experience of the Armenian-Azerbaijani war. She showed that a small number of personnel in cooperation with
technique
with well-planned operations allows you to achieve the desired results
- added the general.
Krivonos summed up that a large number of mobilized people will not solve the problem, but will only aggravate it and reduce resistance in general.
Note that in recent years, Zelensky's rhetoric increasingly resembles the previous president, Petro Poroshenko.