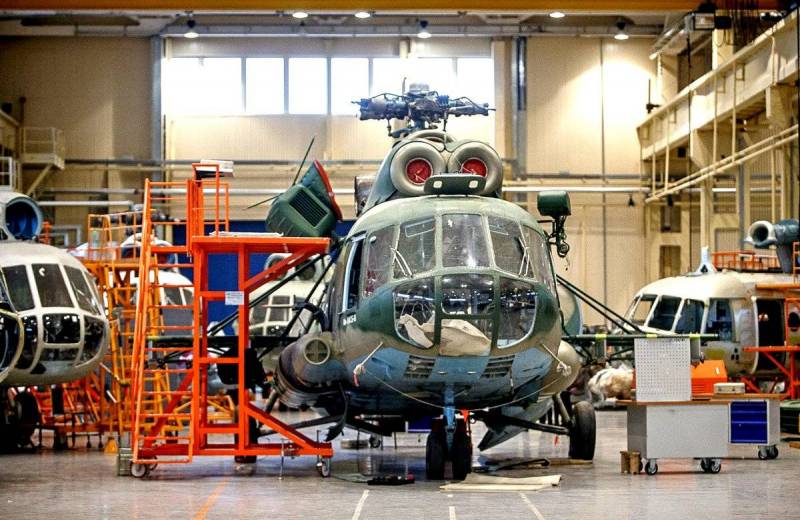 After the collapse of the USSR, competition began between Russia and Ukraine in a number of industries, this was especially evident in the aviation industry. In 2014, Kiev refused any cooperation with Moscow and began to wage an uncompromising struggle, interfering with activities, taking away customers, their orders and money, writes the Chinese newspaper Sohu.
Recently, the Ukrainians decided to strike at the Russian helicopter business. After that the Russian Helicopters holding (part of Rostec) published an official statement.
It said that the Ukrainian company Motor Sich had agreed to carry out illegal repairs to a pair of Mi-17V-5 helicopters of the Afghan Air Force. The Russians have warned that Afghan servicemen are risking their lives as Ukrainian factories cannot provide the required level of work.
Poor quality repairs can turn into big problems during the operation of rotary-wing aircraft. Moreover, not only the military of Afghanistan, but also of other countries, including the United States, can suffer, as they often use such
technique
.
Moscow made good money on the maintenance of equipment purchased from it and after-sales service. However, Kiev decided to encroach on part of the income, and at the same time help its industry. But the interception by the Ukrainians of one contract for the repair of these two helicopters is unlikely to save Motor Sich from ruin.
Today, Ukraine, with NATO support, is trying to wrest contracts from Russia for helicopter repairs, which in itself is a desperate move. Russian helicopter manufacturers have been actively introducing their aircraft engines for five years, because the Ukrainians themselves have refused to cooperate. Now Moscow will begin to talk even harder with Kiev and fight against manifestations of unfair competition, summed up the publication from the PRC.
Note that before this Sohu
told
readers, how having deprived Moscow of aircraft engines, Kiev itself began to destroy an entire industry in its country.