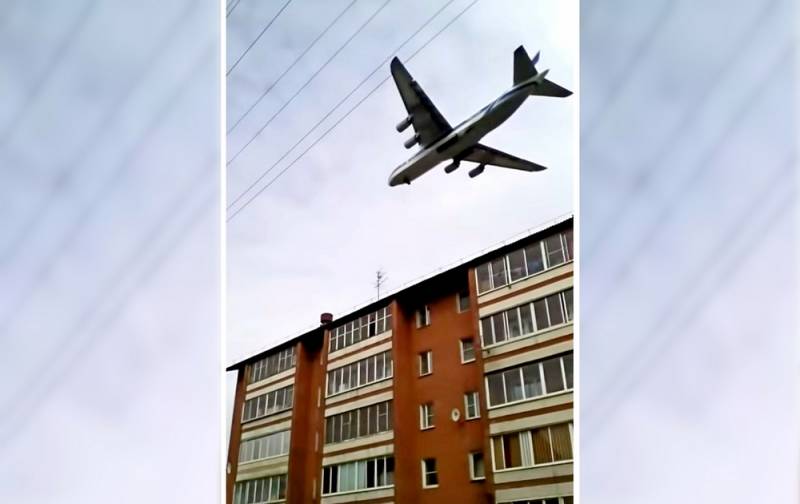 The Russian cargo airline Volga-Dnepr, the largest operator of heavy long-haul transport An-124 Ruslan in the world, not counting the Russian Aerospace Forces, announced that it is stopping the operation of these aircraft. The reason was
incident
in Novosibirsk, when such an aircraft had problems with one of the aircraft engines and during an emergency landing, the board rolled out of the runway by several hundred meters.
It should be noted that Volga-Dnepr specializes in air transportation of super-heavy and oversized cargo by Il-76TD-90VD (5 units) and An-124-100 (12 units). The airline is part of the Volga-Dnepr group of companies, which also has 4 Boeing 747-400ERF, 3 Boeing 747-400F, 11 Boeing 747-8F, 3 Boeing 737-400SF and 1 Boeing 777F for other activities.
On the suspension of An-124 flights to the online edition
Gazeta.Ru
Marina Isaykina, press secretary of the Volga-Dnepr Group of Companies, reported on November 26, 2020. In her words, a "large commission" is currently working, which includes representatives of the TFR, Federal Air Transport Agency and various specialists. She stressed that all An-124 Volga-Dnepr will remain on the ground until the true causes of the incident are established. At the same time, the damaged plane, according to preliminary data, is "aimed to lift" after restoration, but there is no clear decision yet.
We remind you that on November 13, one of the four engines of the Ruslan, which took off from Novosibirsk, with 84 tons of cargo and 14 crew members on board, collapsed in flight. No people were hurt. Debris from the engine damaged the fuselage and wing, and the landing gear broke during landing. The plane is still outside the runway at Tolmachevo airport in Novosibirsk.